Check the member records that appear to be duplicates.
Select Records
In Member Results, check member record boxes to select for merging.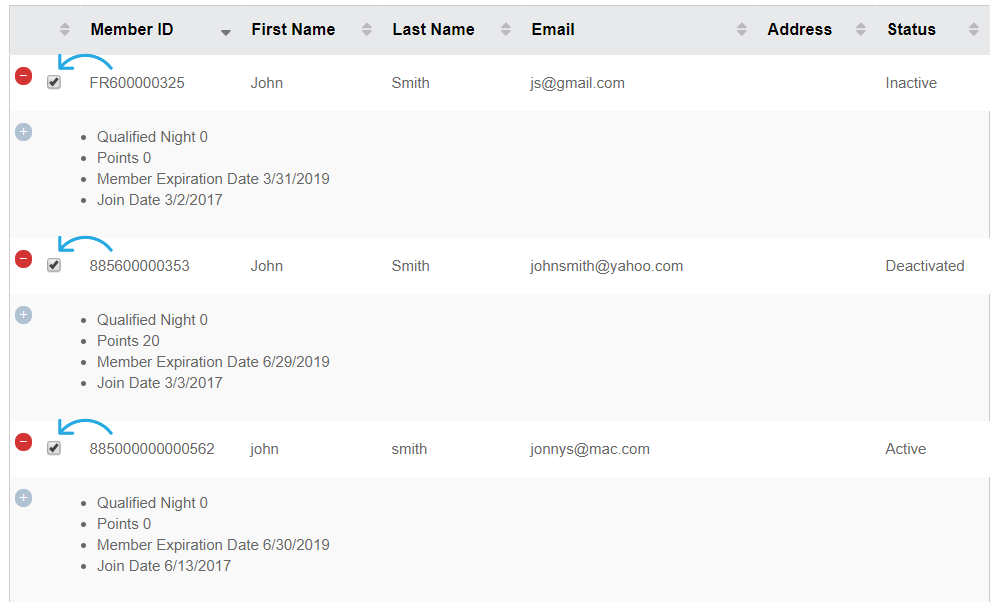 Selected Member Record Count
When a member is selected, its record is added to the Member Merge tab. The Member Merge tab title displays the number of members selected to be merged (3 members are selected to be merged in the example below).

Tips
If not all members to be merged are present in the results from the last search, perform additional searches. The Member Merge tab will keep the members that have been added thus far.
Remove Records from Merge
To remove member records from the Member Merge tab, uncheck the member record in the Member Search tab.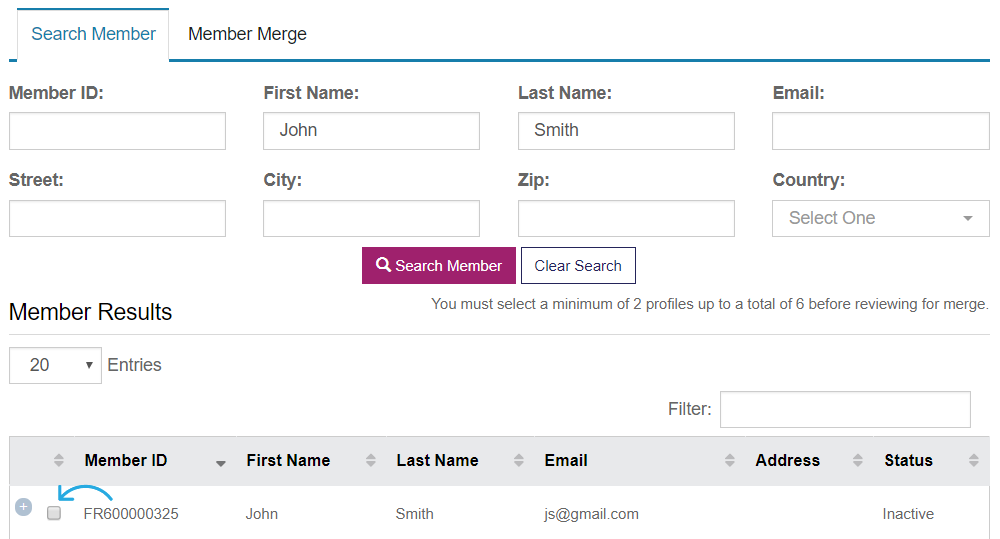 Or, select the "X" icon present on each member column in the Member Merge tab.