Decide which record has the most complete data.
Choose a Winner
If you determine that a match is a true duplicate, decide which record contains the most complete set of data. Select the radio-button to designate that record as the desired winner "target" member record.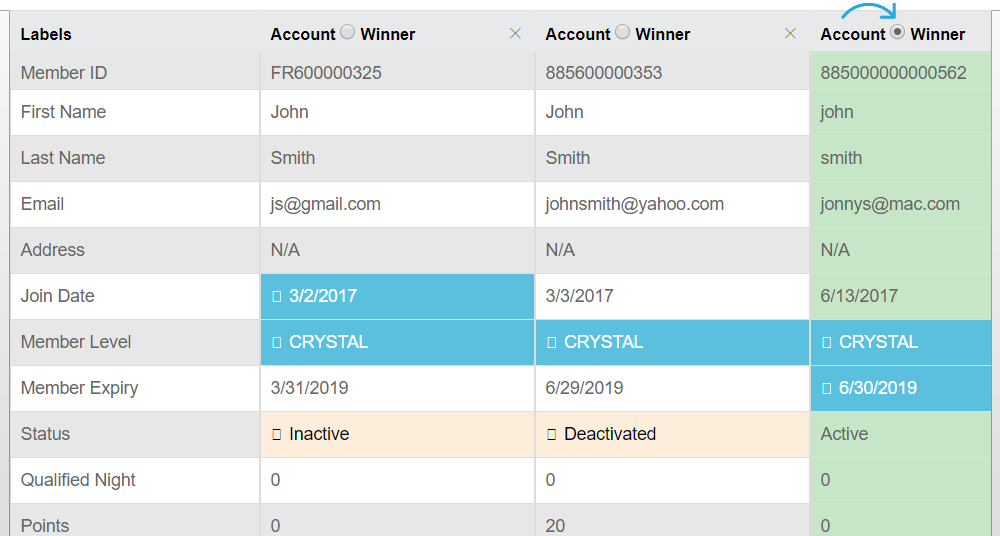 The earliest join date, highest member level, and latest member expiry date from all members are highlighted to indicate that these values will be used for the member record once the merge is completed.
Select Merge
Select Merge.