Take one last look at your winning record.
Review the Preview and Merge
A third tab called Member Merge Review will appear, displaying a preview of the merged target member record. Review the record preview. Select Merge again when satisfied.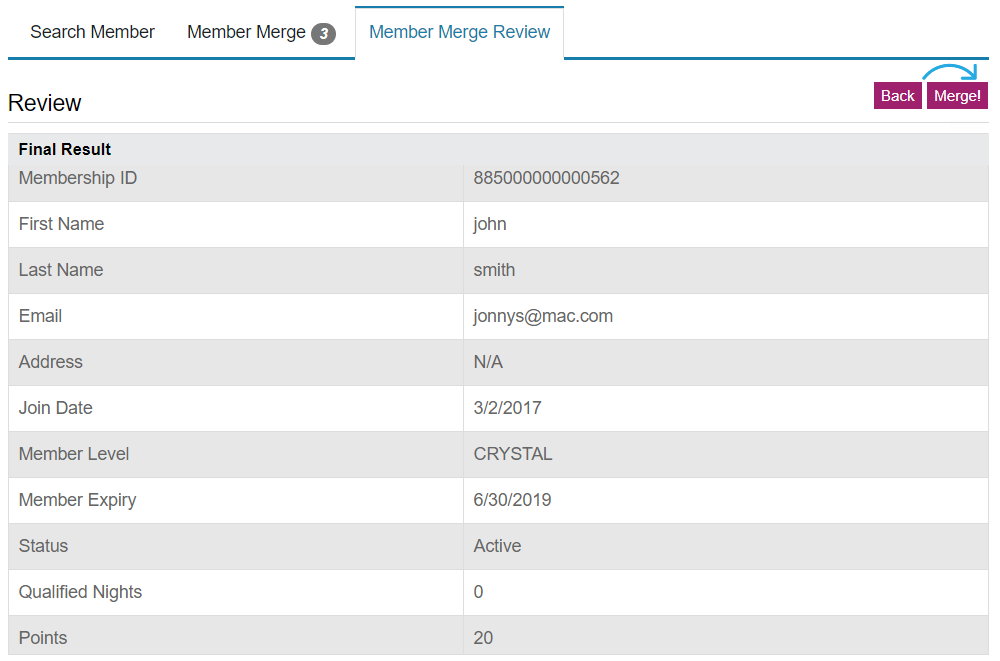 Complete the Merge
Select Confirm in the confirmation message to complete the merge.