View a brief summary of a particular profile.
Profile Tab
Select the Profile tab.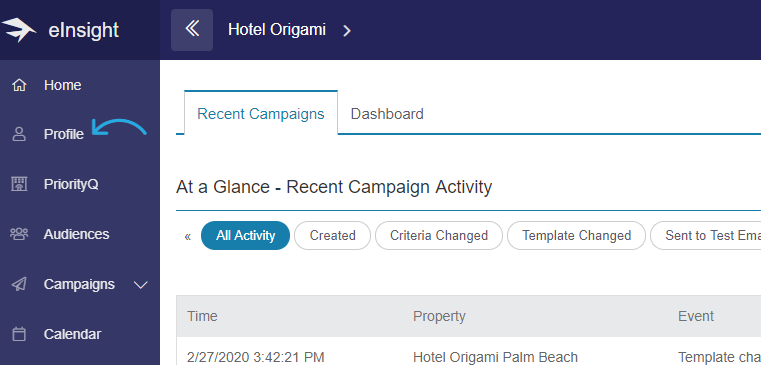 Search Guests Tab
Search for a guest on the Search Guests tab. In the results area, click on a guest name to view the guest's profile and stay details. A new tab with the guest's name will appear to the right of the Search Guests tab. On the individual guest profile screen you will see at the top a Guest Summary section and a section for recency, frequency and monetary value.
Select the Revenue Details drop-down arrow to reveal more details.
If your data is so configured, you can toggle between the Summary Category and the Detail Category.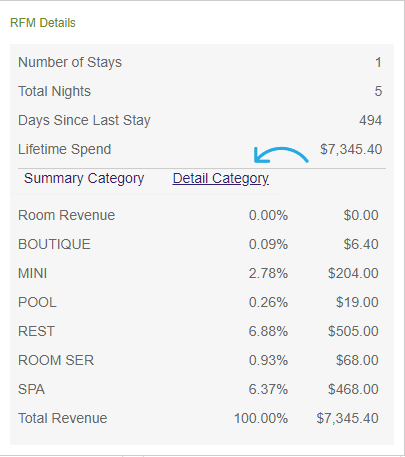 Click the drop-down arrow next to Revenue Details once again to hide the details.
Note
Permanent guest profile updates must be made in the PMS. If you enter a new guest email into this screen it will not update the PMS.