Easily add cells, text, images, buttons, dividers, lists, social links, social link blocks or HTML to your email by dragging and dropping the corresponding element into your email.

While you drag the new element into the email, the grid lines of the existing element that the new element will be placed into will appear orange. A green horizontal bar indicates where, within the existing element, the new element will be placed.
In the example below, a 1/3 Section element is being dragged into the email. The orange grid lines indicate that it will be placed within the larger box. The green bar indicates that it will be placed above the two image blocks.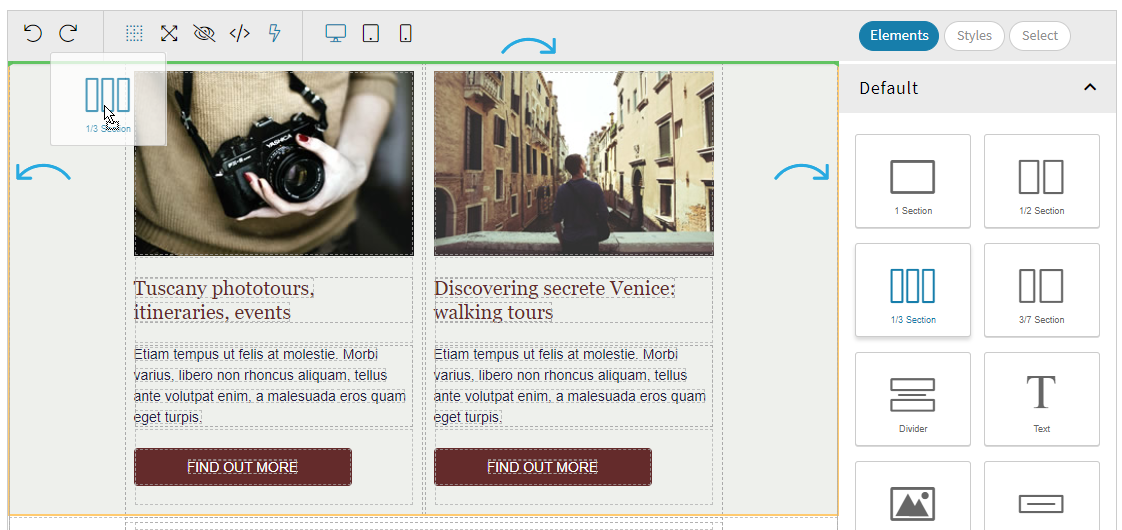 Here's how it looks with the 1/3 section element inserted: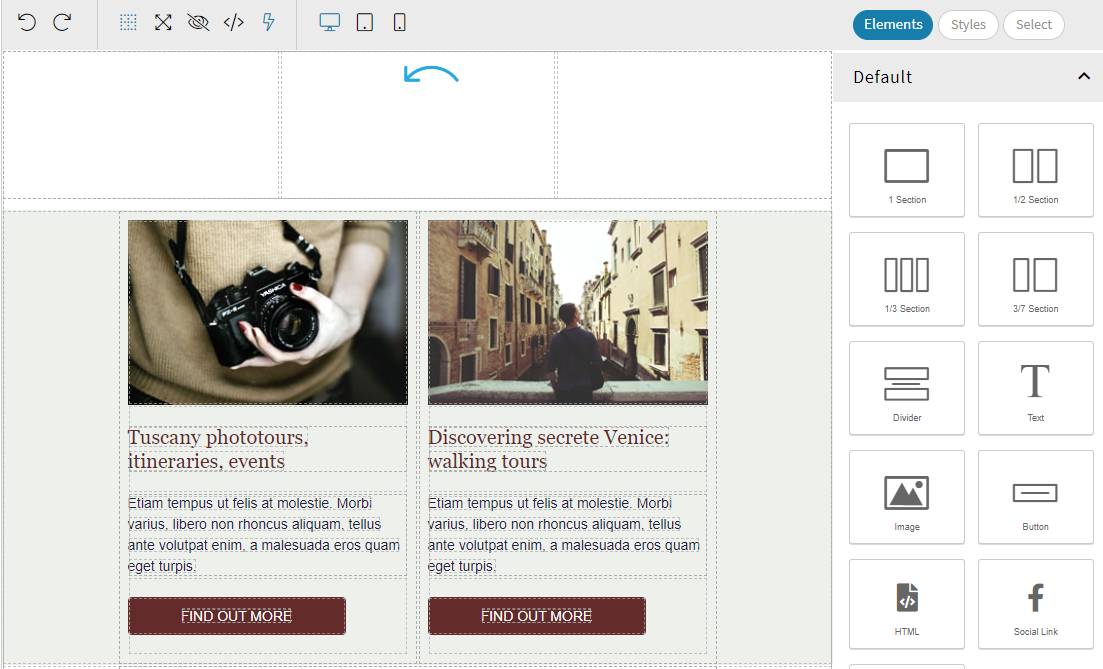 Editing Content
Each element has it own settings, such as granular control on padding (or space) on each side of an image. Click on any element in your email to select it. The styles panel will display settings you can configure and tools you can use for that specific element.