Customizing your content is easy.
Configure Content Blocks
Click on any content block in your email to select it. The properties area of the editor will display settings you can configure and tools you can use for that specific content block. In the example below, the image on the bottom left is selected and its content properties are open in the panel on the right for editing.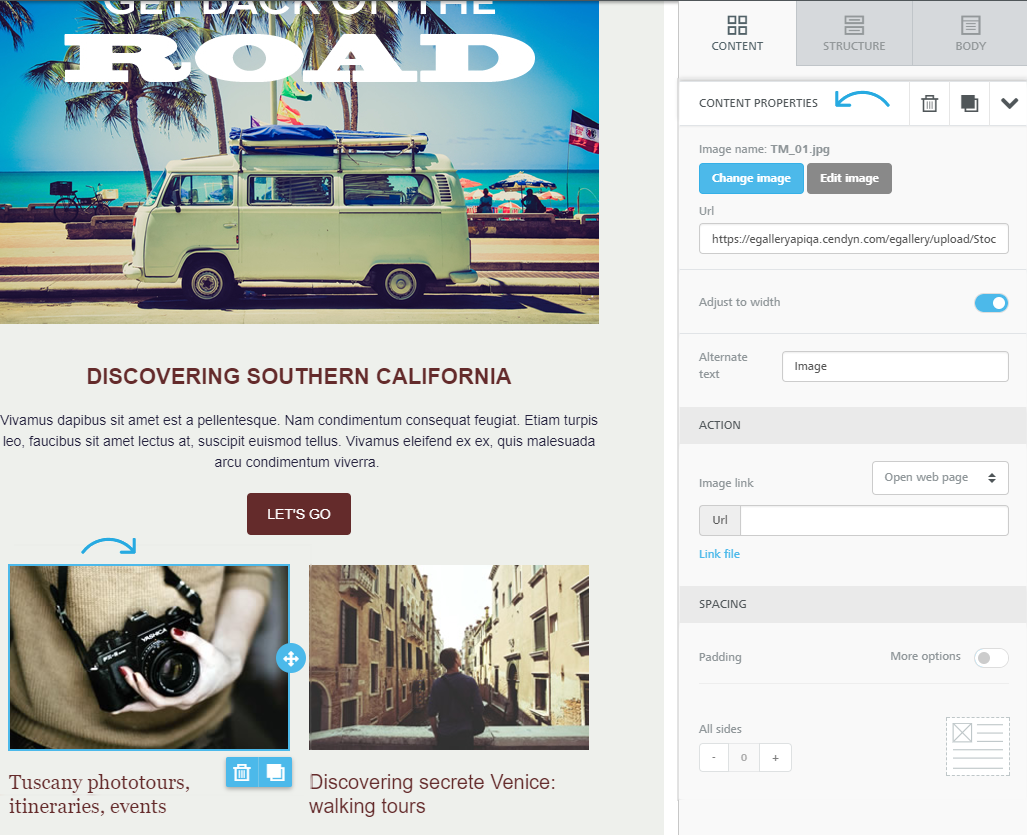 When you click on a content block to select it, you will see icons on the stage, which allow you to delete, clone or move that block of content.
To move a block of content, place your mouse over it, grab the four-arrow icon and drag it to a new location where you will see a blue bar that says, Drag it here.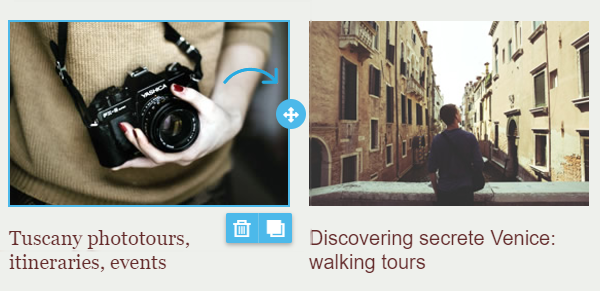 Select the delete or clone icons to perform those actions.