Click Edit Image to launch the image editing tool to access these editing features: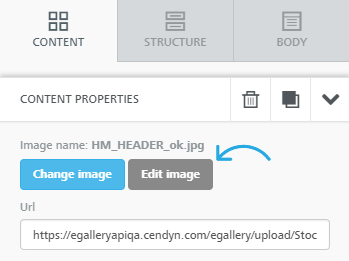 Enhance
Choose from among different levels of light exposure (Hi-Def, Scenery, Food, Portrait and Night) to bring out deeper colors and greater detail.
Effects
Choose from among 24 predefined image styles, then customize how the style is applied to your image with a slider bar.
Frames
Choose from among 18 predefined image frames to apply.
Overlays
Choose from among 21 predefined shapes to either lay on top of your image or with which to crop your image.
Stickers
Add clip art.
Orientation
Rotate or flip your image.
Crop
Remove unwanted areas.
Resize
Change the size of your image.
Lighting
Use sliders to modify the brightness, contrast, highlights and shadows.
Color
Use sliders to modify the color saturation, warmth, tint and fade.
Sharpness
Use a slider to increase or decrease the definition and crispiness.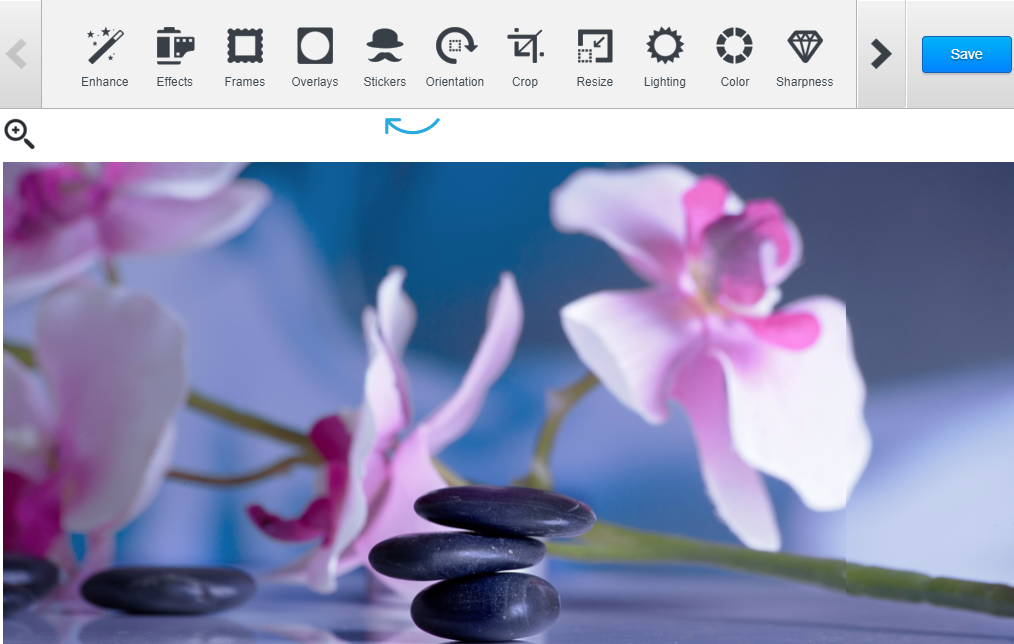 Focus
Choose a circle- or rectangle-shaped area of your image to remain in sharp focus while the remainder of the image is blurred.
Vignette
Modify your image's brightness (or saturation) at the outer edges compared to the image center.
Blemish
Apply a blurred effect to specific areas.
Whiten
Make portions of your image whiter that should appear white or gray, but appear off-color.
Redeye
Correct the appearance of red eyes.
Draw
Make freehand drawings on your image with your choice of color and brush size.
Splash
Convert your image to black and white then add color to specific areas.
Text
Add text in your choice of color and font.
Meme
Quickly create a meme by adding white text outlined in black to the top and/or bottom of your image.