Sub-campaigns are used within the campaign journey builder and are triggered by user interaction and inaction with a Primary Campaign.
Create a Sub-campaign
Select Campaigns > Create.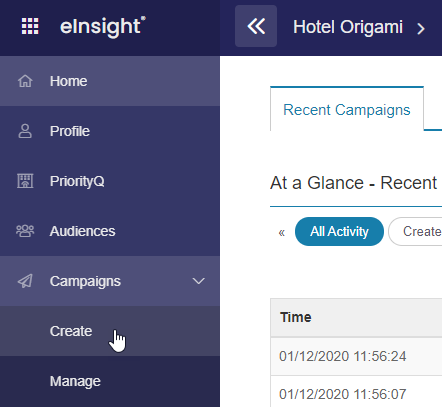 Select a Property
If more than one property is listed, select the property that will be sending the campaign.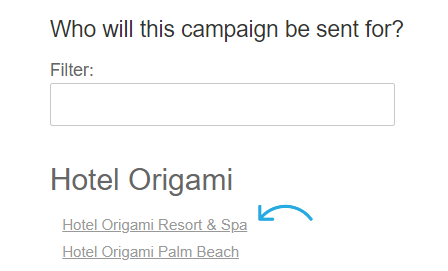 Select a Campaign Type
Create a new Sub-campaign.
Start a New Template
Enter a name for the Sub-campaign. Select Create Template to create a new template in Studio. (New templates can no longer be created in the legacy editors.)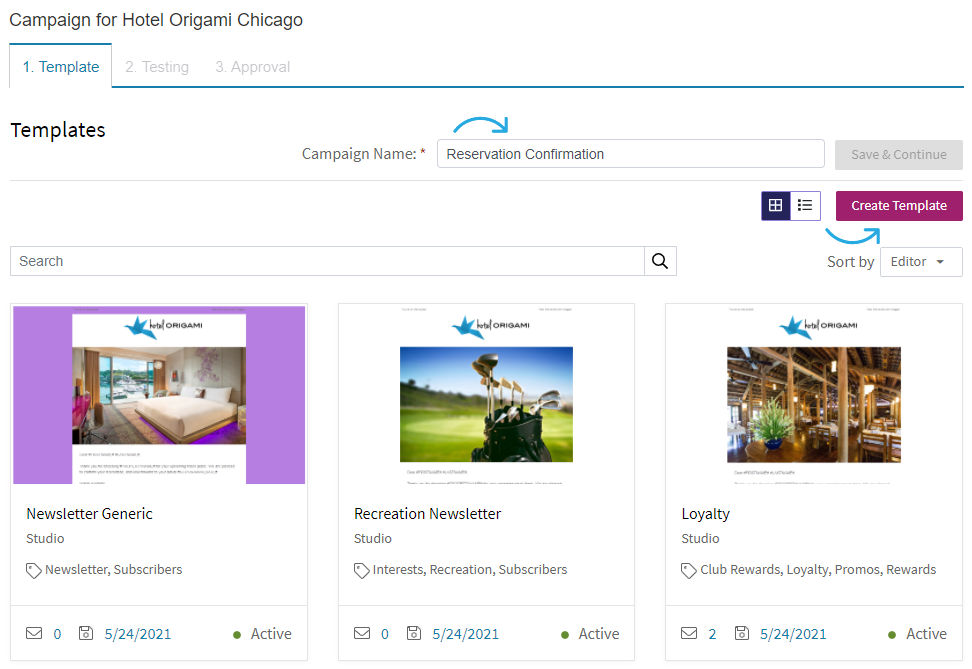 Read more about creating a new template here.
Search for an Existing Template
Enter criteria into Search and/or use the Sort drop-down list to locate an existing Master Template.
Tips
The editor type, Studio, Code (Legacy) or Drag & Drop (Legacy), is listed under the template name.
Select a Template
Enter a name for the Sub-campaign. Click a thumbnail to select it for your campaign. It will become outlined in blue. Select Save & Continue.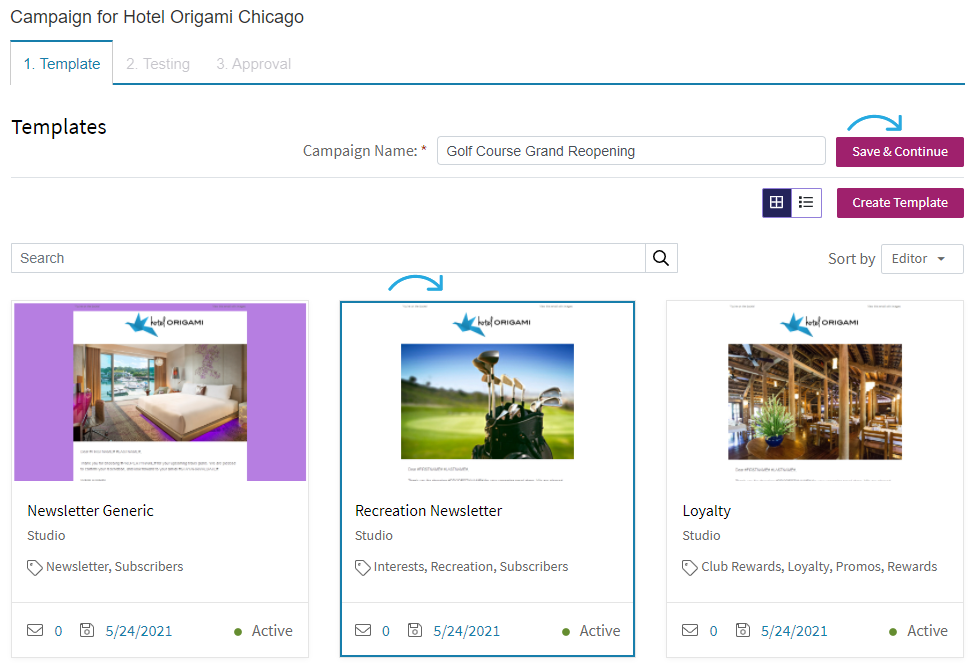 A copy of the Master Template you selected will now appear.
Modify the Template for the Campaign
Enter a Subject line for the campaign, then select Save. Format personalization tags and add-on snippets and make any other modifications to the template as needed for your campaign.
Note
Updating and making edits to the selected template in the campaign process will not impact the Master Template.
Click the topics listed below for information on adding and editing your content.
Testing
When you are satisfied with your template, select Save & Continue to proceed to the Testing tab to run deliverability reports, send to test emails, request responsive design and more.
Approval
From the Testing tab, proceed to the Approval tab to send an email campaign for approval and manage the approval process.
Create a Primary Campaign
Proceed to Step 2: Create a New Primary Campaign.