A Primary Campaign can be a stand-alone campaign or the kick-off campaign of a campaign journey, and uses Audiences to create targeted segments.
Create a Primary Campaign
Select Campaigns > Create.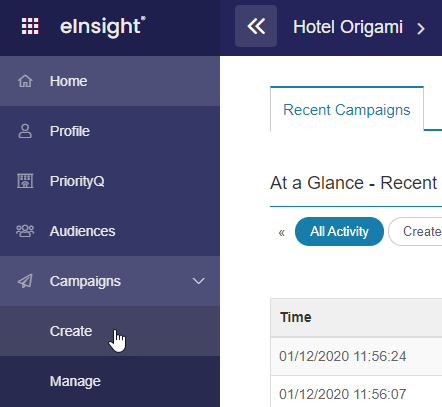 Select a Property
If more than one property is listed, select the property that will be sending the campaign.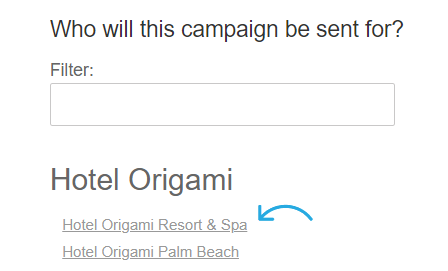 Select a Campaign Type
Create a new Primary Campaign.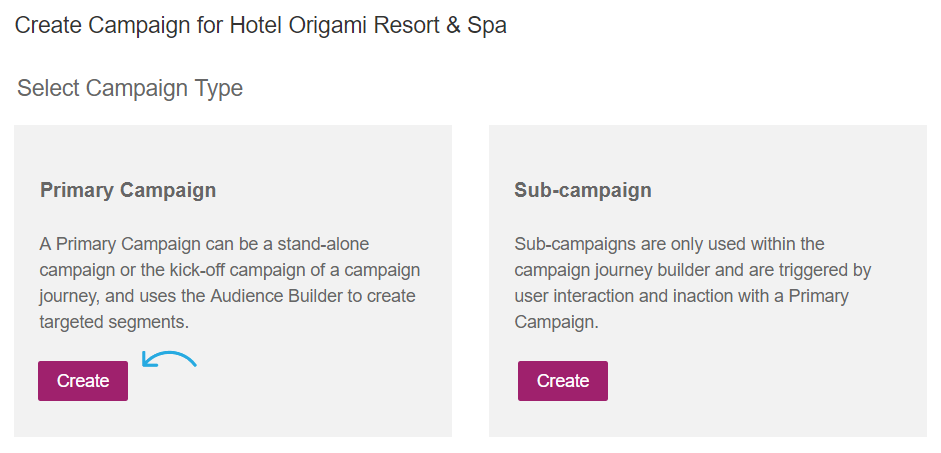 Complete the Campaign
Criteria: Locate and select the campaign audience you built within Audiences or build your campaign audience with the Criteria Editor
Template: Select your campaign template
Testing: Run deliverability reports, send to test emails, request responsive design and more
Approval: Send an email campaign for approval and manage the approval process
Select Create Campaign Journey

Build a Campaign Journey
Skip Step 3 and proceed to Step 4: Build a Campaign Journey.