Access eInsight Reports
Select Reports.
Under Reports, select a property from the list. eInsight Reports will open in a new tab.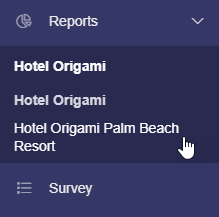 Create a New Dashboard
At the bottom of the panel on the left, select +New.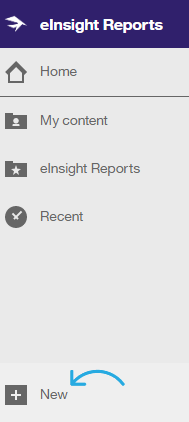 Select Dashboard from the selections that pop-up.

Select a template, then select OK.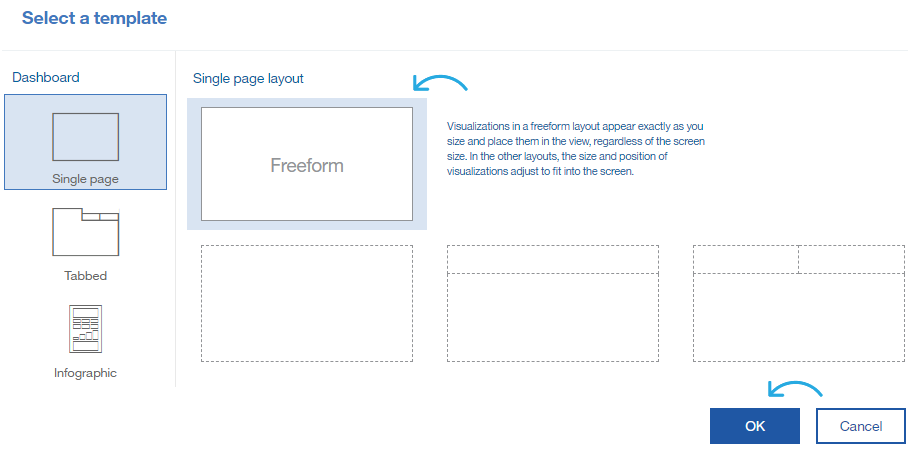 Add a Data Source
Select the Add a source icon.

The two data sources available to build dynamic dashboards are: eInsightCampaignSummary and eInsightStays. Select one of those options, then select Add.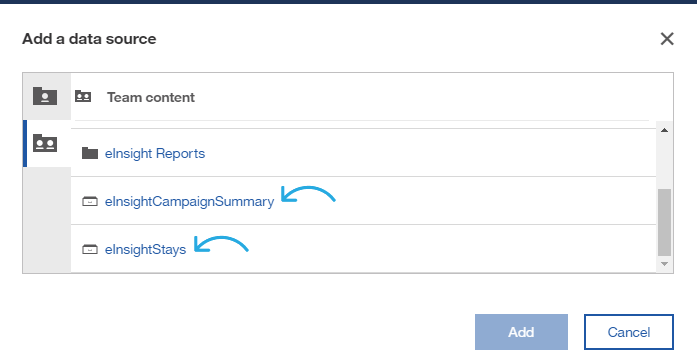 Dimensions and Measures
eInsight data sources are comprised of both dimensions and measures.
Dimensions
A dimension is the lens through which you view your data. It is also the way you categorize your data. The dimension adds context to your measures and helps you to better understand what your data means.
The most common dimension is time. For example, "the months of the year 2015" is the dimension of a report on Sales by Month in 2015.
You can also categorize data in non-chronological ways. For example, "country" is the dimension of a report on ADR by Country.
Measures
Measures are the numerical values that quantify the data you are examining. For a report on Sales by Employee, "sales" is the measure and "employees" are the dimension.