Sending targeted communications to your mailing lists is easy with Audiences.
Read about getting started in Audiences.
Navigate to Campaigns > Create > Criteria. Enter a name for your campaign for internal reference.

Select the check mark to the right of the Property list box to select all properties.

Delete the Data Source filter as you don't need it at this time.

In the list of filters on the right, open Subscription Center. Drag and drop Is Subscribed to Mailing List to the left segment.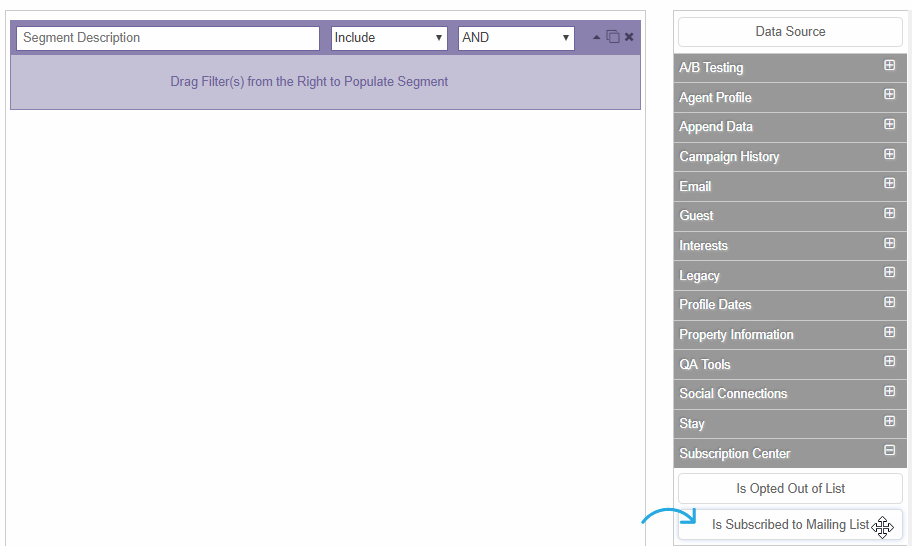 Click in the field to select one or more mailing lists.

Your selected mailing list(s) will now appear in the segment.

Select Forecast Target Audience to generate and view counts of your selected mailing list(s).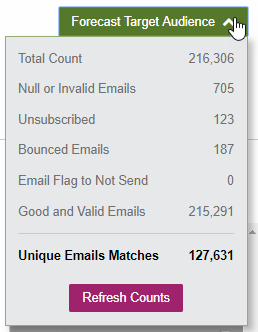 Select Save and Continue to proceed with creating your campaign.