FEBRUARY 18, 2019
Release Notes
---
MULTI-FILTERED DYNAMIC CONTENT
eInsight CRM
| Enterprise marketing automation and guest intelligence
We're pleased to share our latest eInsight enhancement, which will be deployed on February 19, 2019, beginning at 8:00 PM ET. You will now be able to choose as many filters for your dynamic content as needed. For instance, you can create a rule on both a rate type and an arrival date. Or, you can create a rule using particular room types and a number of stay nights. The possibilities are endless!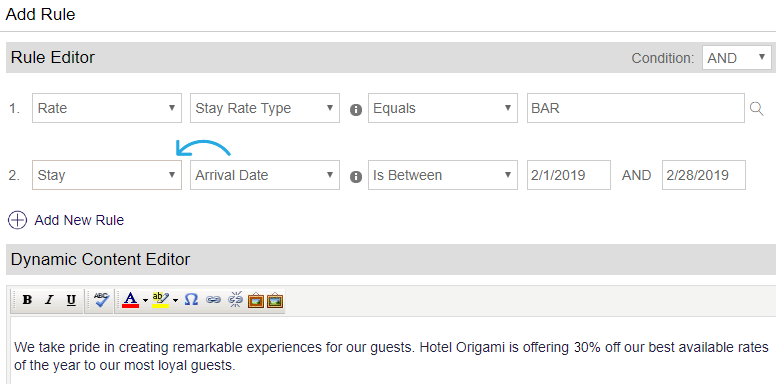 When you create new dynamic content rules, you can now add as many rules as your criteria requires (as long as they all use AND or OR). Simply select +Add New Rule for each additional rule you wish to add.

Learn more about this feature:
If you have any questions, please contact your Cendyn Client Success Team.