JULY 26, 2018
Release Notes
---
LOCALIZED DATE AND TIME
eInsight CRM
| Enterprise marketing automation and guest intelligence
As part of our commitment to hospitality innovation, we're making some significant enhancements to eInsight CRM that will allow for dates and times to be displayed in your local, preferred format. These features will be deployed on July 26, 2018, beginning at 8:00 PM ET.
How to Set Your Default Date and Time Format
The next time you log in, the global location of your browser will determine your default region and its corresponding date and time format. If, however, you prefer a different region's date and time format, you can manually change this setting in the new region drop-down list located in the My Preferences area in the top navigation bar.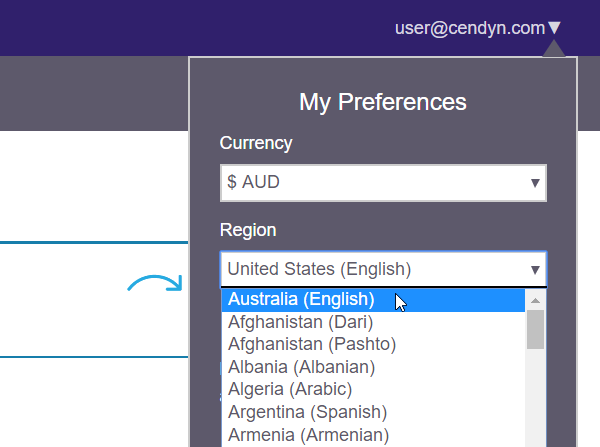 Your selected date and time format will be updated throughout your CRM application as seen in the examples below, which display Australia's preferred date format.
Date and time formatting in the Profile Tab

Date and time formatting in the Audience Builder

If you have any questions, please contact your Cendyn Client Success Team.