JULY 26, 2017
Release Notes
---
INTRODUCING CENDYN'S INBOX PREVIEW FEATURE
eInsight CRM | Enterprise marketing automation and guest intelligence
Create great-looking emails without the guesswork!
Inbox Preview allows you to test an email campaign across the most popular email browsers and apps in minutes. View results for desktop, tablet and mobile phones individually, making it easier to see the big picture and spot rendering problems before you hit send.
---
Request Report
Test your email campaign HTML across desktop and mobile devices when you click on the Submit Request or Request Inbox Preview button.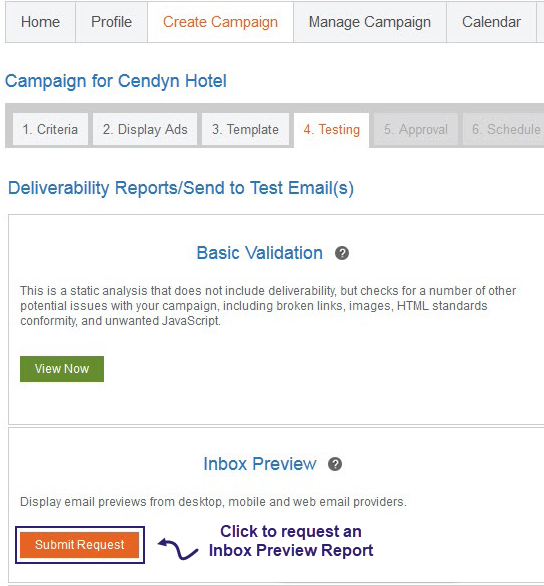 View Results
Click on any thumbnail to open a full-size preview in a new tab.