View Alerts
If you select Alerts Triggered, you can see the number of alerts on each date, as well as the number of dates with alerts from the as-of date through the forecast horizon.
The calendar displays the number of alerts for each day in the cell.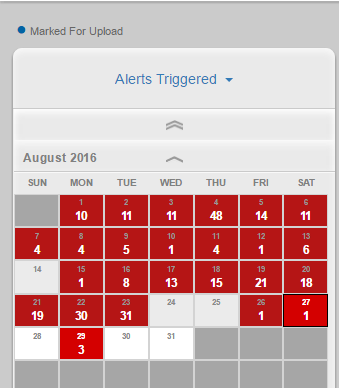 In the upper-right corner of each page, the Alerts icon shows the number of days that have alerts, from the as-of date to the forecast horizon.

To view alert details, click the Alerts icon. The alerts list displays the first 10 alerts. To view all alerts, click See all "N" alerts.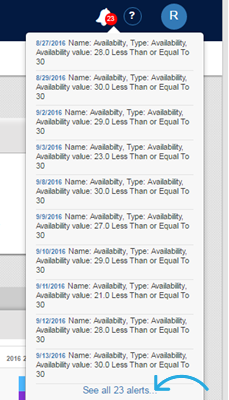 The Alerts page opens in a new tab.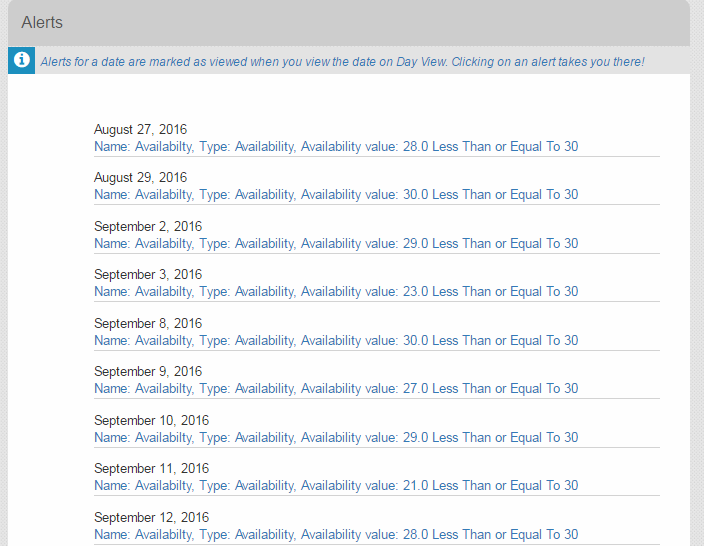 To go to a date that has an alert, select the date from the calendar or the alerts list.