Supply & Demand Table
The Supply & Demand tile allows you to review occupancy, capacity, overbooking, and groups for the day, enabling more informed pricing decisions.
Capacity
Physical Capacity
Out of Order (OOO)
Overbooking
Previous: Previous overbooking quantity

Recommended: Recommended overbooking quantity
Override: This is an editable field. Enter your overbooking quantity as a percentage or as an absolute number. The overbooking quantity is displayed as an absolute number. (For example, if your property contains 200 rooms and you enter 5% in the Override field, the number displayed in the override field is 10.) Optimization is required for overrides to take effect. To save your changes, select Save Overrides in the upper-right corner of the Day View page.
Persist: This is an editable check box. If selected, the override is persistent; if cleared, the override is not persistent.
Last Sent to PMS: The last recommendation or overbooking that was sent to the PMS.
Will Send to PMS: Recommendations or overbooking that will be sent to the PMS.
Group
Room Nights OTB
Block
Block Override
Wash Projected
Wash Override
Committed (w/Wash)
Transient
Capacity
Room Nights Actual/OTB
Remaining Available Capacity
Remaining Yieldable Capacity
Occupancy
Transient Actual/OTB
Transient Projected
Hotel Actual/OTB
Hotel Projected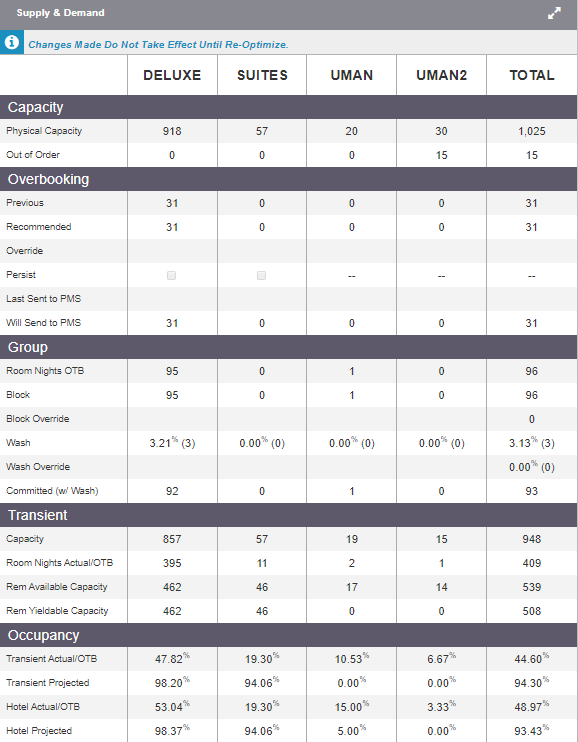 Edit a Value
To edit a value on the Supply & Demand table, click in the cell you want to edit, type the desired override number, and then press Enter or click outside of the cell to save the value automatically. In the following example, an override is being applied to the Group Block.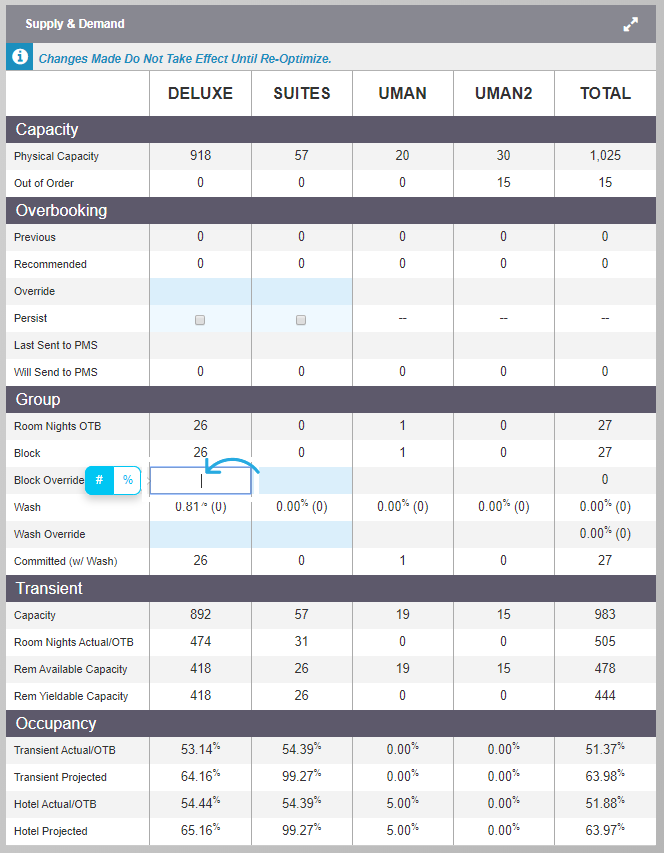 Note
If you enter an override value that exceeds the remaining capacity of available rooms for groups, you receive an error message, and the value is clipped to fit the remaining capacity.
If you enter a group block override that is less than group room nights, Guestrev prompts you to increase the wash percentage to reduce group room nights.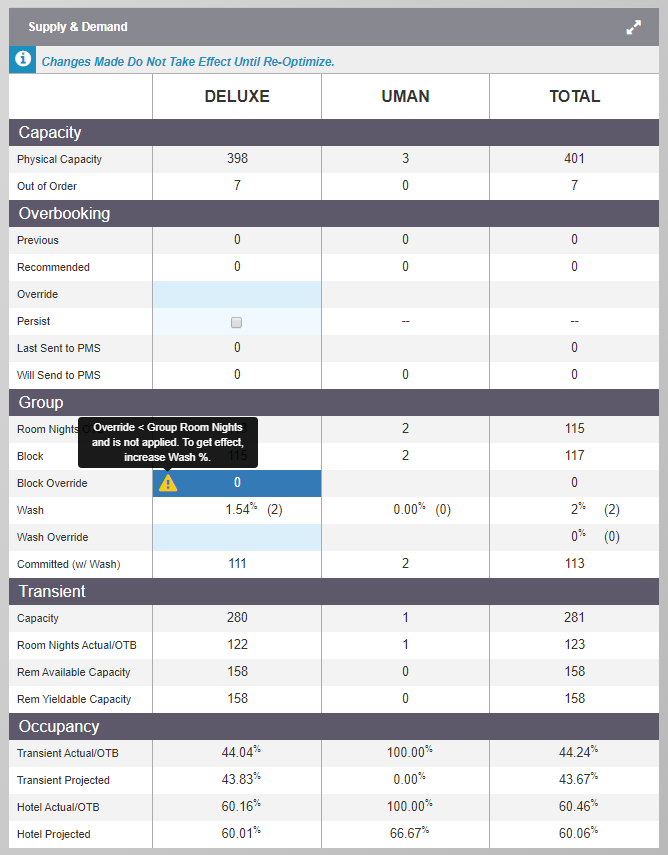 In the following example, an override is being applied to the Group Wash.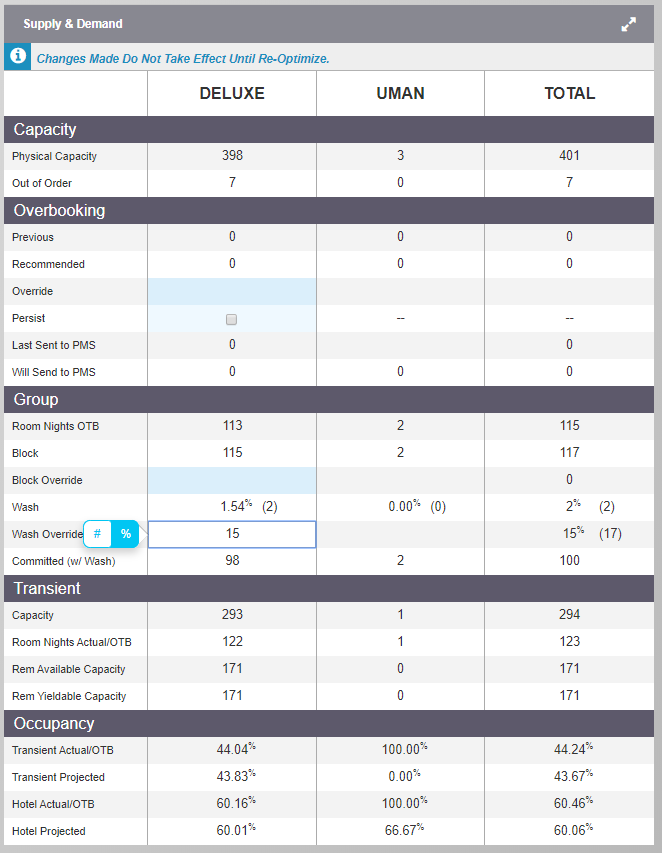 Note
You can only override group wash by 0 to 100 percent of the group block. If you override the group block, Guestrev uses the stored wash percentage and then calculates the wash number dynamically, based on the group block override value.
To make an overbooking recommendation or an override persistent, select the Persist check box. The override remains in place unless you clear the check box.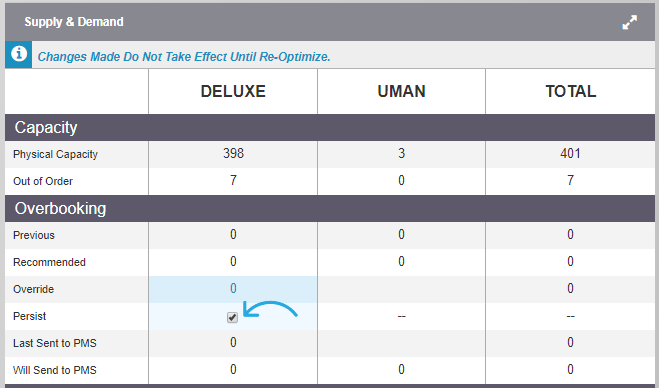 Alert
In order to override a recommendation, you must have override permissions.