Optimize After Overriding
Optimization allows you to view the results of your demand override or group override.
How to Optimize
Select the Optimize icon in the upper-right corner.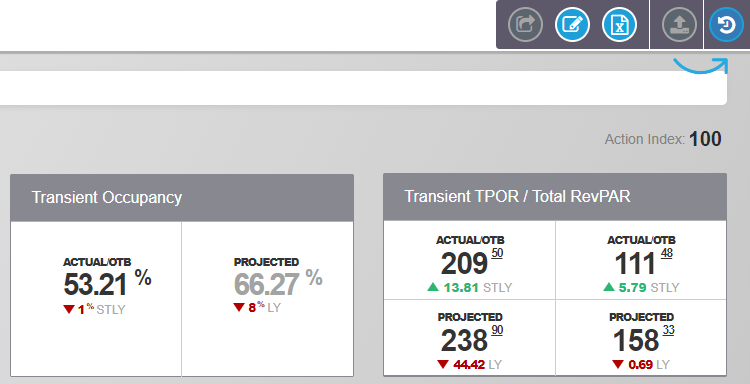 In the confirmation message that appears, click Continue. You are now locked out of the property and automatically signed-out of the application. Sign back in to Guestrev to review the updated forecasts and pricing recommendations.
Alert
The forecast horizon for a re-optimization is configurable, usually between 30 and 90 days. If the selected day falls outside the forecast horizon, it is not impacted by re-optimization.
Note
If you do not optimize after making an override, the override is optimized during the nightly cycle.