Select Analysis > Pace + Pickup from the main navigation.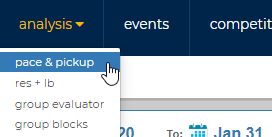 The following shows the pace for a date that is seven days out from the as-of date. All segments, room categories and booking sources are selected.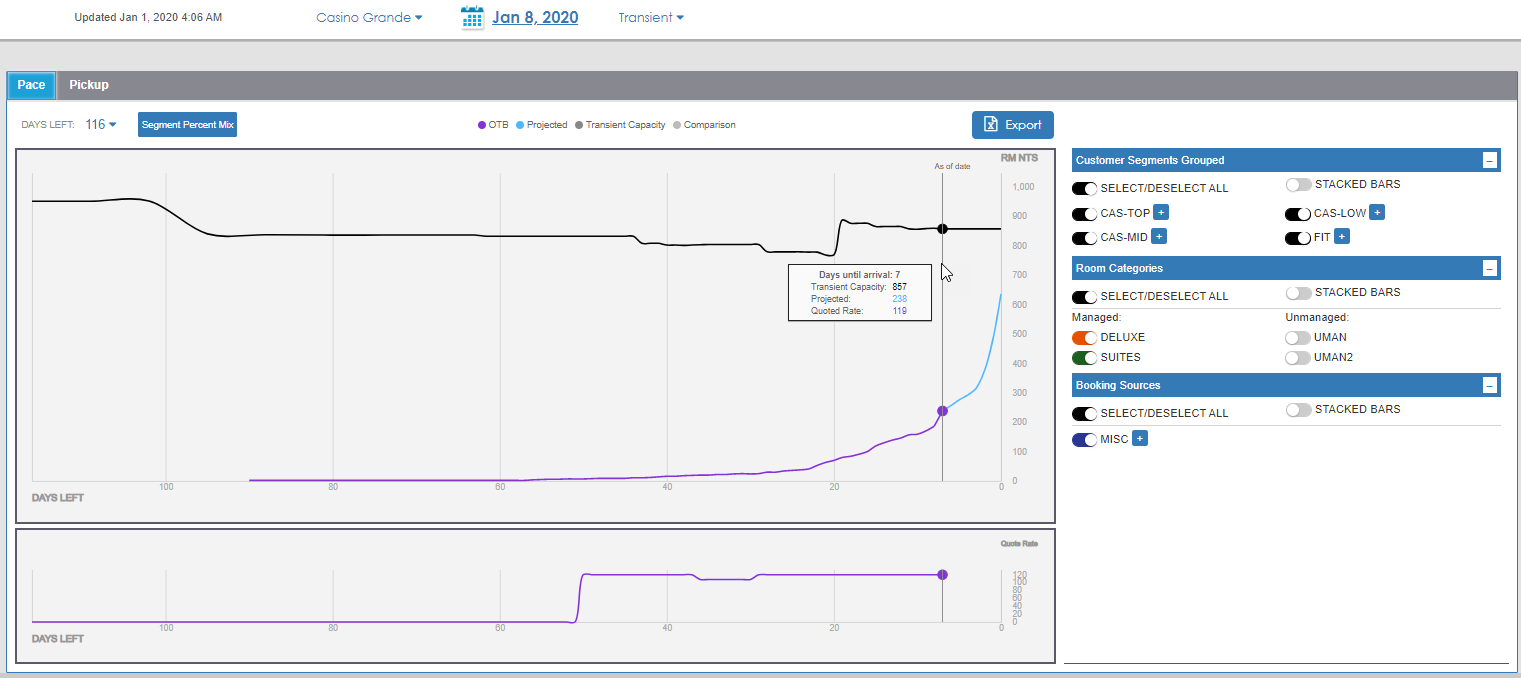 You can analyze the data in various combinations of customer segments, room categories, and booking sources, allowing for detailed analysis at many levels.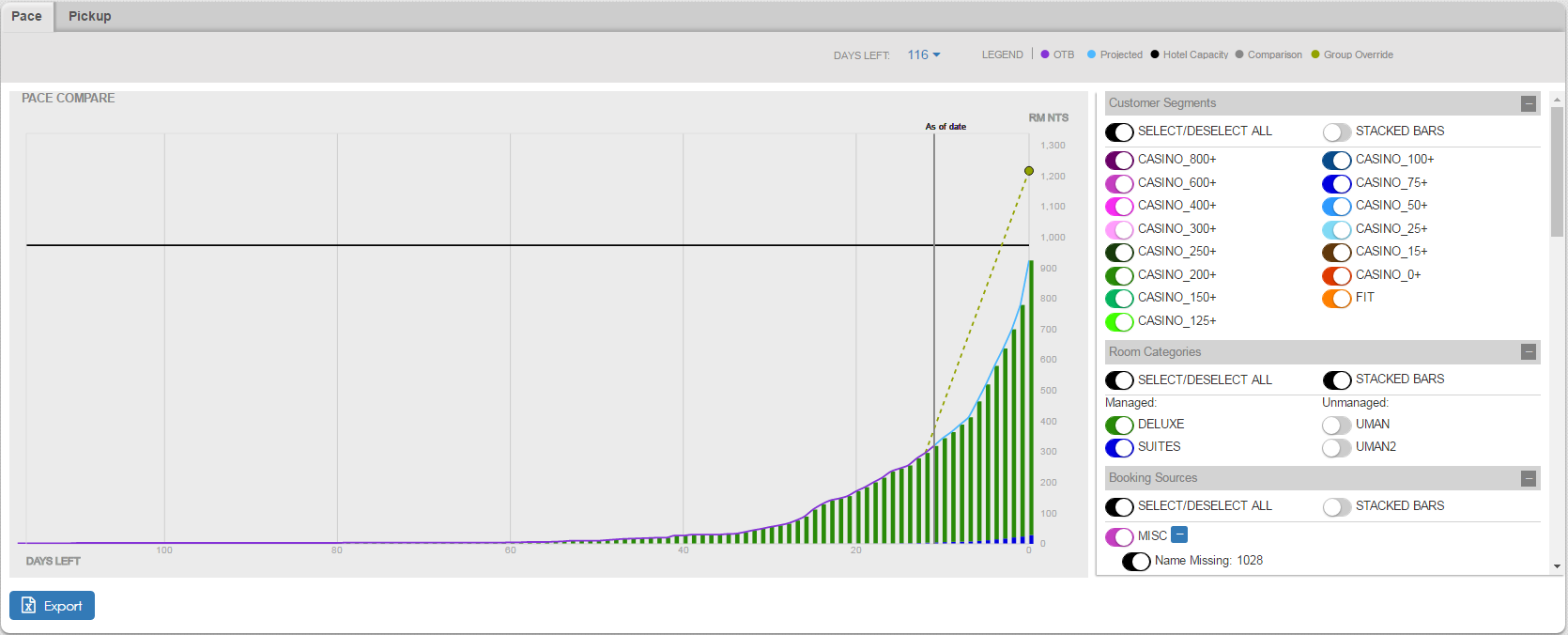 To select criteria, click the toggle button for each desired customer segment, room category and booking source.
You can only select Stacked Bars for one option at a time. To view details for the stacked bars, hover your mouse over the stacked bars. Booking sources are displayed in stacked bars only at the total booking source level; Guestrev does not forecast at the individual booking source level.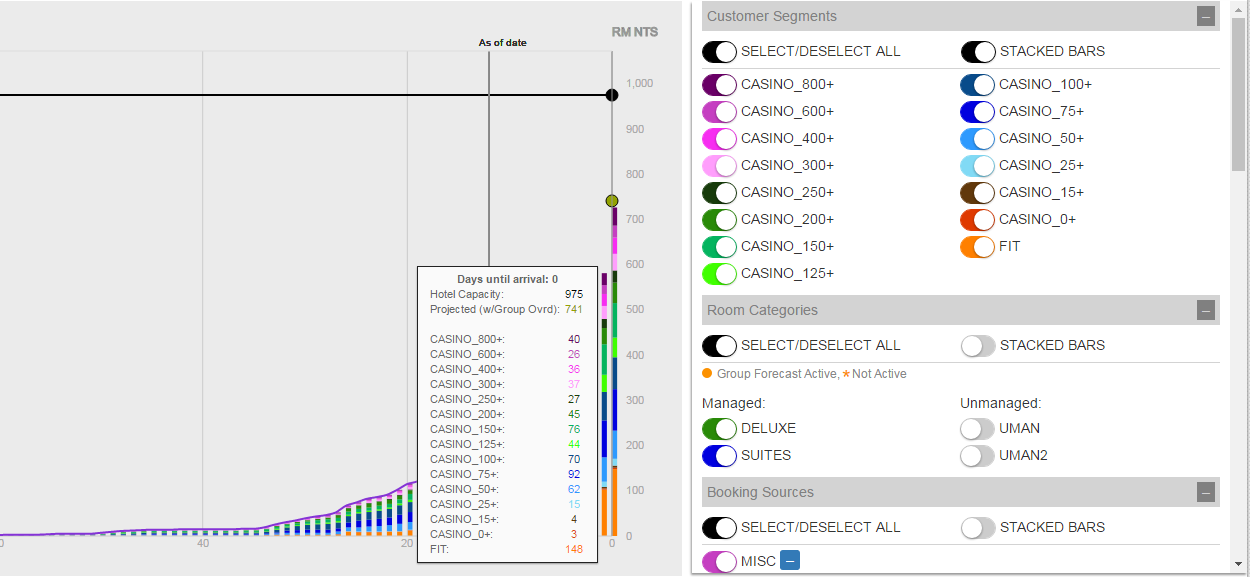 Note
Stacked Bars is disabled when using the comparison feature. An override is only applied at the room category level.