Summary displays essential information about the guest currently being engaged.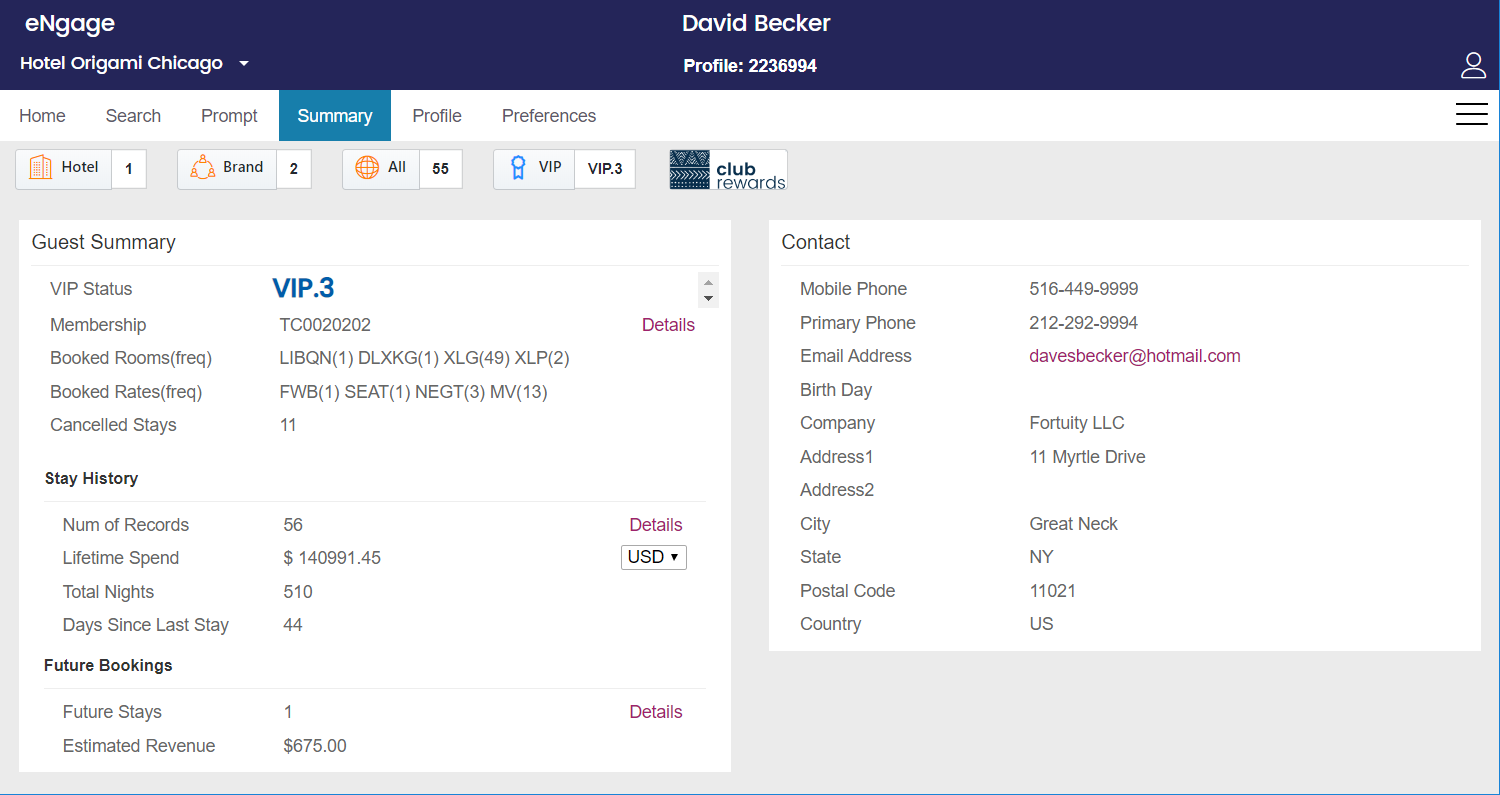 Quick Reference Icons
The Summary tab also displays Quick Reference icons, which provide important information about the guest at a glance.

Guest Summary
Guest Summary provides an overview of the guest's current, historical and future stay information.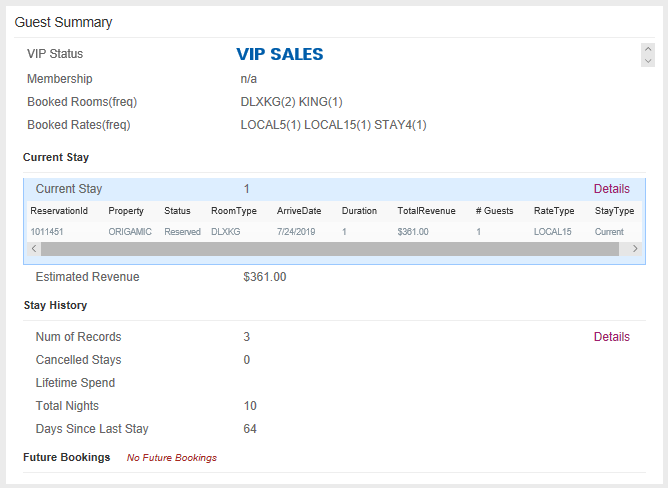 The top of Guest Summary displays an overview of the guest.

The numbers within the parentheses indicate the guest's historical room counts for the listed room type(s) and rate type(s).

Details
Select Details in the Membership, Current Stay, Stay History and Future Bookings sections to view more data to help you better understand the guest.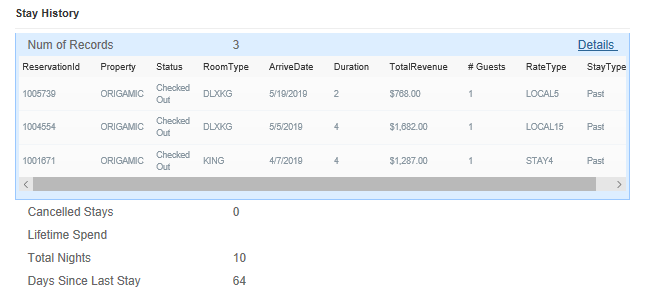 Contact
Guest contact information, such as phone and email, is found here.