User logins for eNgage can be configured using SSO or an Active Directory.
SSO Login
SSO logins require manually generated usernames and passwords that eNgage users must provide to access eNgage. Users require read/write access to the installed eNgage folder. Learn more here.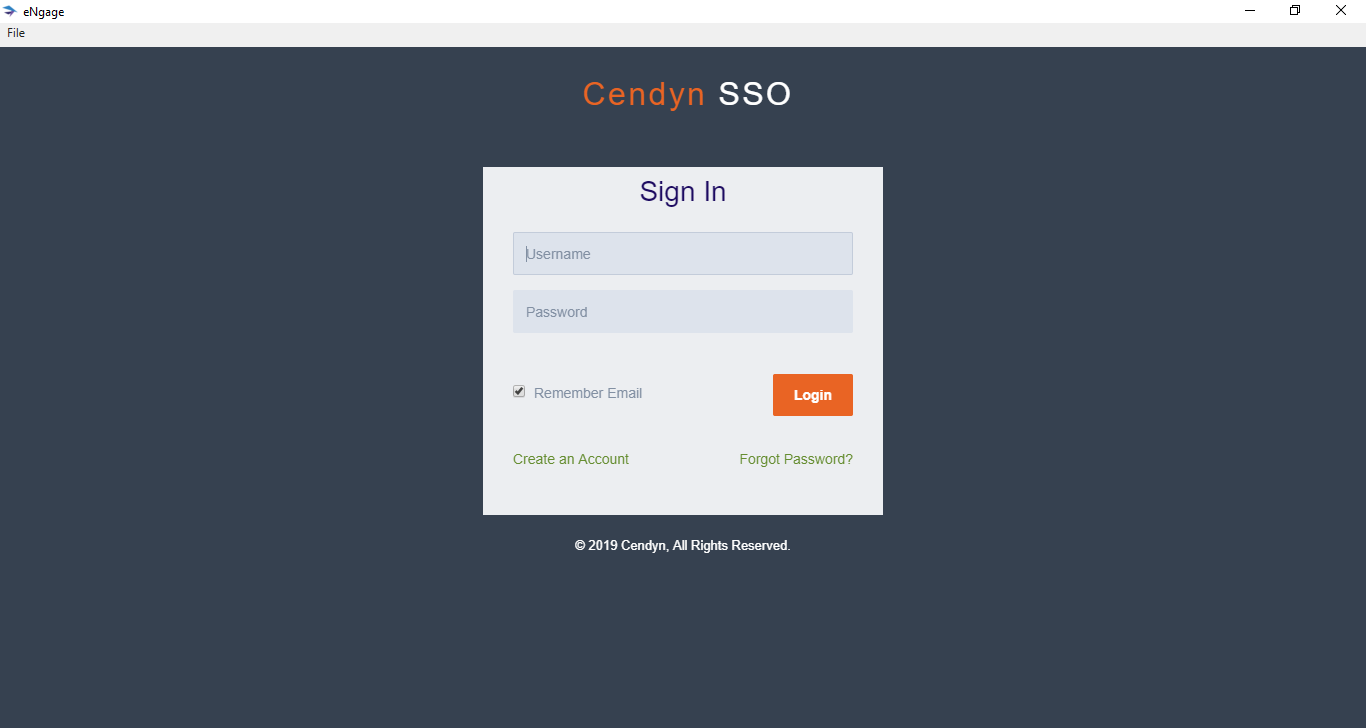 Active Directory
A Systems Administrator generates users within the Active Directory. When the application is opened, users are automatically logged in. Since a login page is unnecessary, users land directly on the home page.