eUpgrade makes it simple for guests to upgrade their room and/or add upgrade options to their stay.
Guest Upgrade Invitation
In the pre-arrival and/or confirmation email sent to them, guests are invited to upgrade their room based on their existing booking. When they click on the dynamic URL generated by Cendyn they are taken to the Guest Portal to view available upgrade options.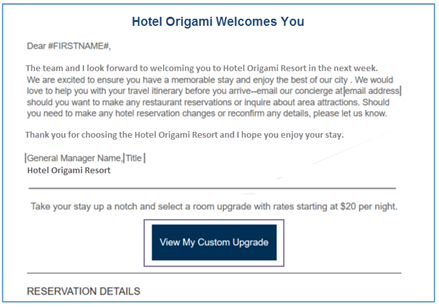 Guest Portal & Upgrade Process
The Guest Portal presents personalized upgrade options to a guest based upon the guest's confirmed reservation.
Note
If a PMS connection exists, the upgrade options will be displayed based on availability/inventory.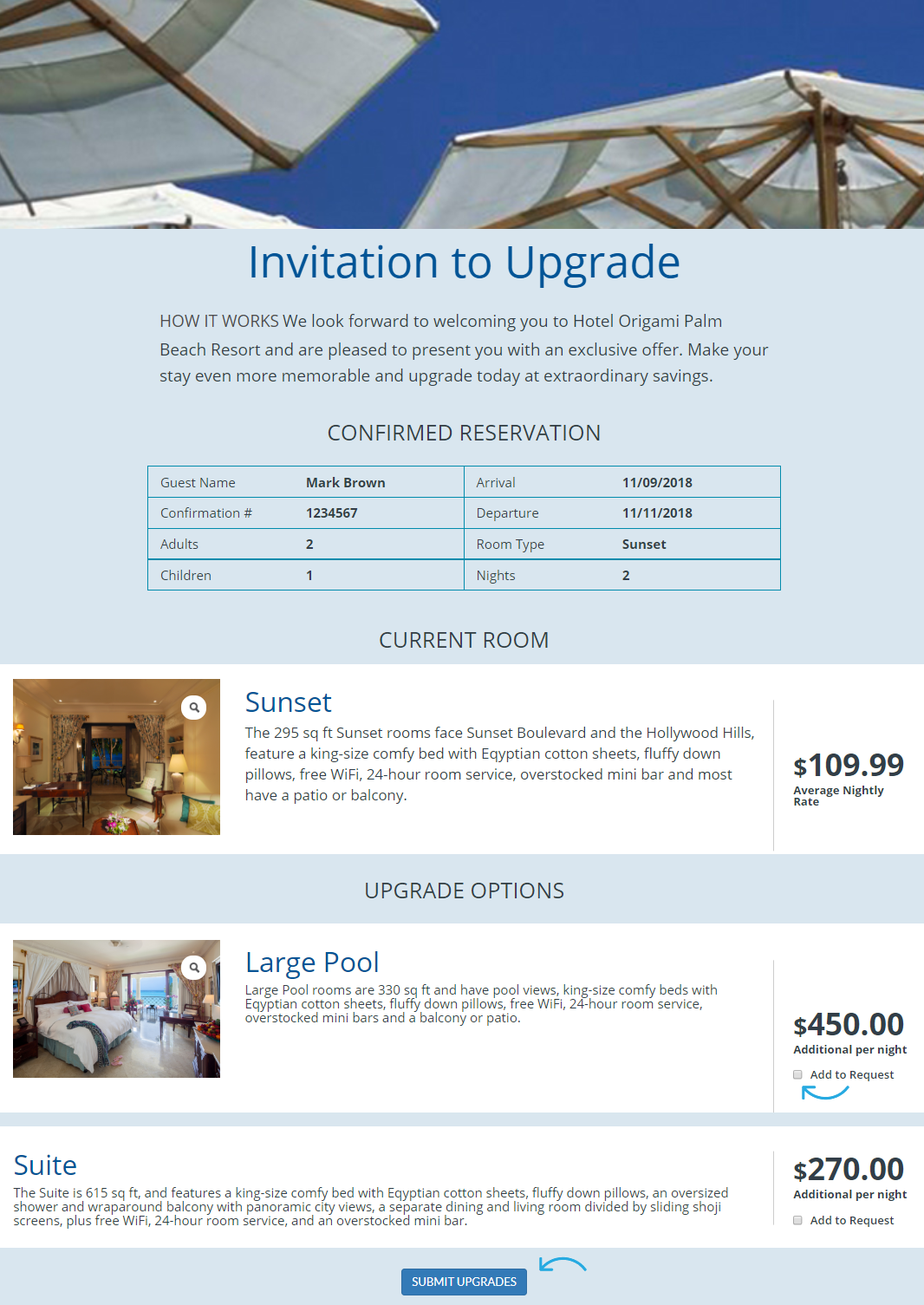 The Guest Portal is dynamically launched when a guest clicks the View My Custom Upgrade button in an email.
The Guest Portal displays upgrade options based on the property's defined business rules.
A guest submits a request for an upgrade.

The reservations department receives the upgrade request, which is managed in the Admin Dashboard.
Note
If a 2-way PMS connection exists, an automated option for request fulfillment is available. Contact your Cendyn Product Success Team for more information.
The guest receives a customizable Thank You pop-up message.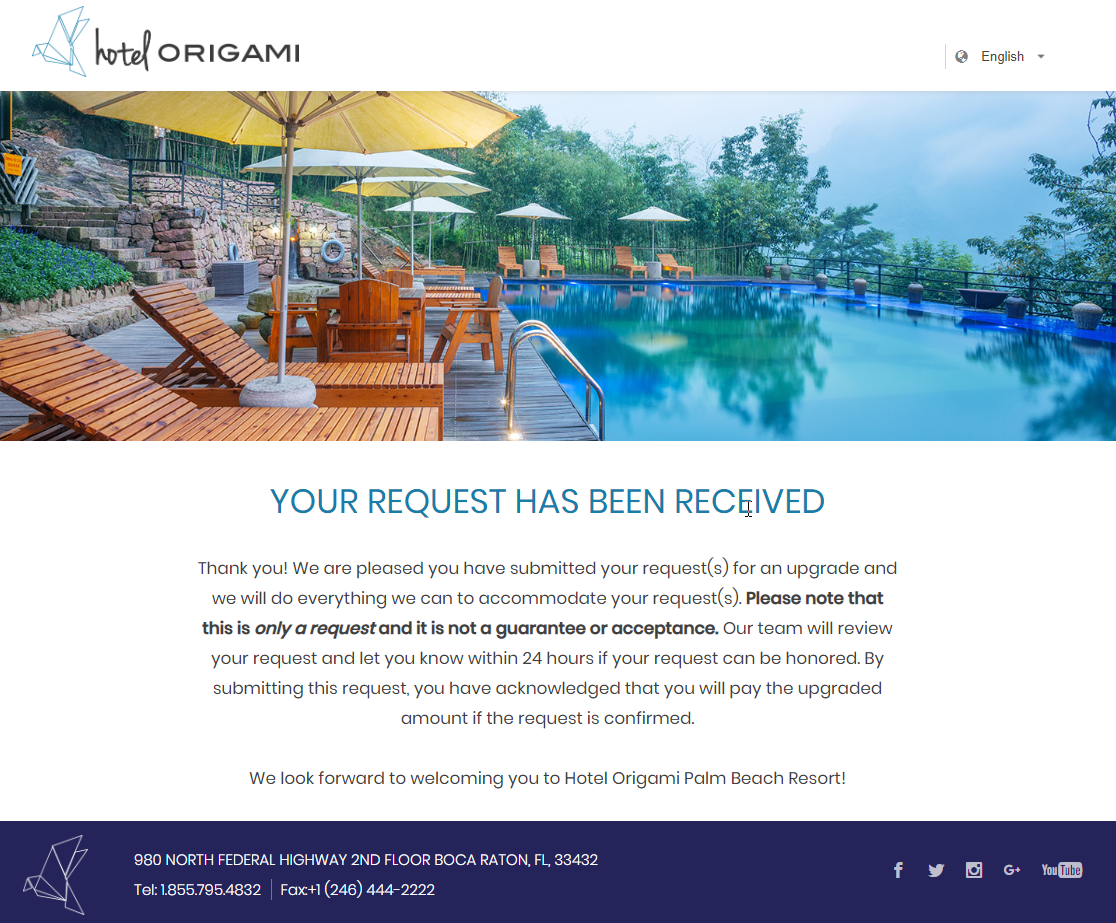 7. The reservations department Admin notifies the guest via email if the guest's request is confirmed or denied.