Admin users manage the request queue in the Admin Dashboard.
Request Queue
The Request tab displays upgrade requests from the most recent to the oldest, by default. A user must assign a status of confirmed or denied to all new requests. This view provides high level information about each request and allows a user to easily Confirm or Deny requests.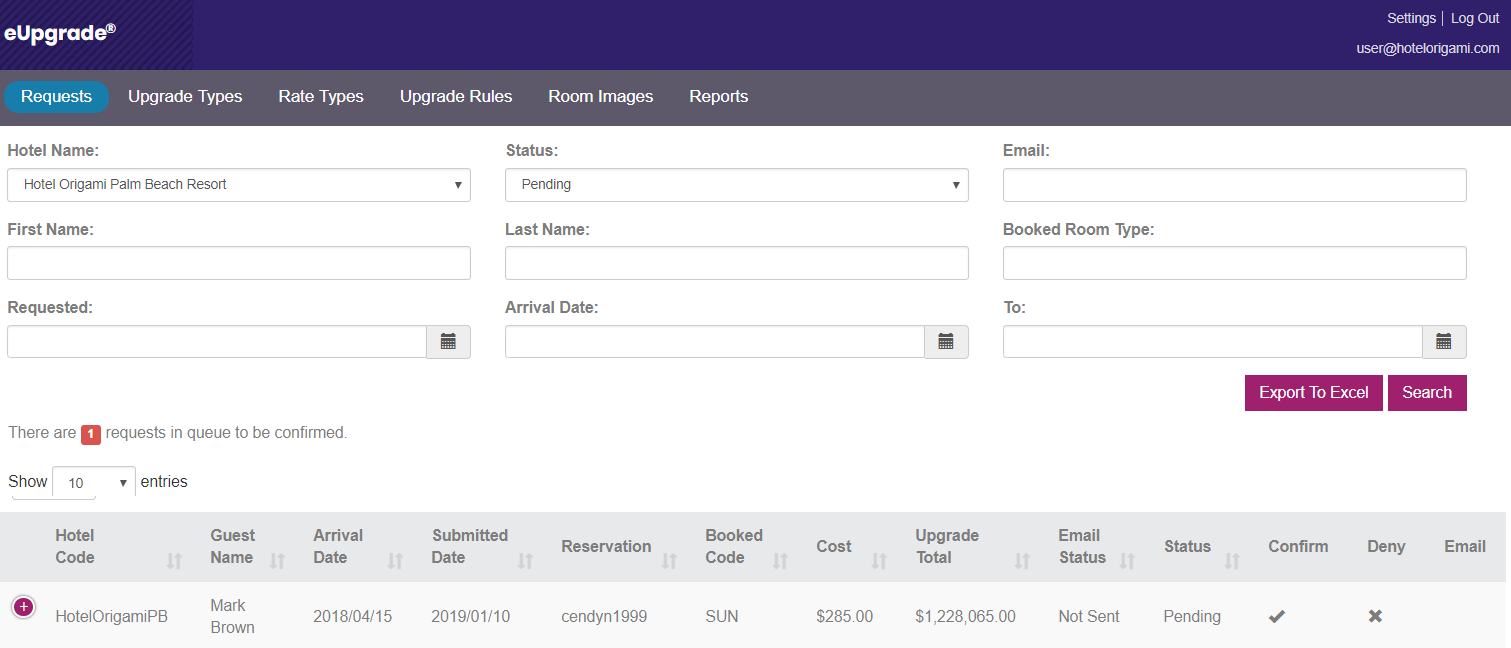 Expand/Collapse the Request View
Select the Expand icon next to a request to see more details.

Select the Collapse icon to hide request details.
Confirm a Request
Select the Check icon in the Confirm column of a request.

Manually update the reservation in the PMS:
Change the Room Type in the PMS to the code found in the Upgrade Code field, which is based on the guest's selected upgrade option.
Apply a nightly Fixed Charge to the reservation. This amount equals the additional nightly upgrade cost indicated in eUpgrade.
Add comments to the reservation indicating that the eUpgrade request was granted.
Note
If a 2-Way PMS Connection is in place, request fulfillment is automated and the reservation in the PMS is automatically updated, without the need of a staff member.
Deny a Request
Select the X icon in the Confirm column of a request.