Upgrade Rules are listed in the Upgrade Rules tab.

Rules About to Expire
eUpgrade Rules with expiration dates nearing display at the top of the list and are highlighted in yellow.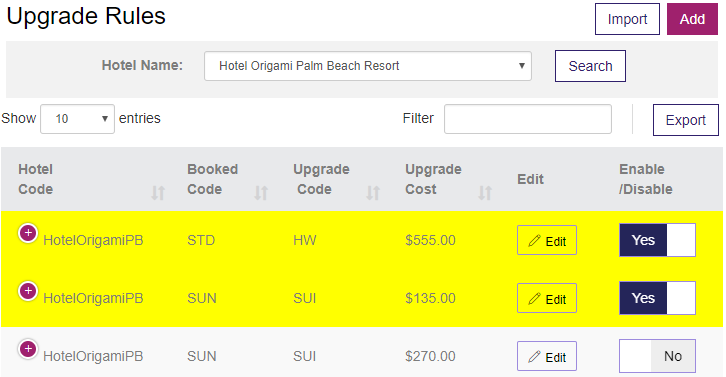 Expired Rules
Rules that have expired appear in pink at the bottom of the list.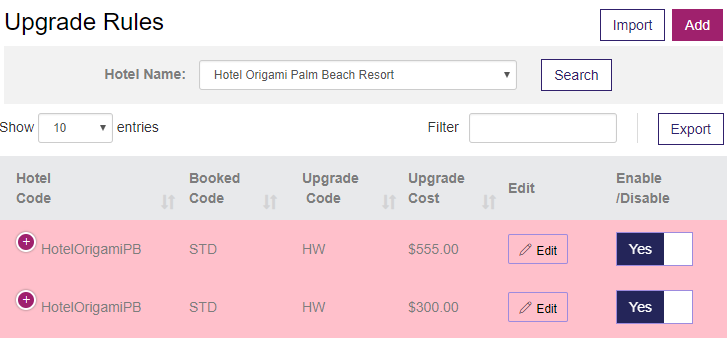 Property admins may determine and configure how many days prior to an expiration date that the rules will be highlighted. This same number of days will also determine when an email alert should be sent to contacts who have requested email notifications.
Configure Number of Days for Expiration Alerts
Log into Property Admin
Log in at www.cendynadmin.com.
Select eUpgrade Content

Select a Property
Select a property from the drop-down list.

Select eUpgrade Content
Select eUpgrade Content from the Property Information column.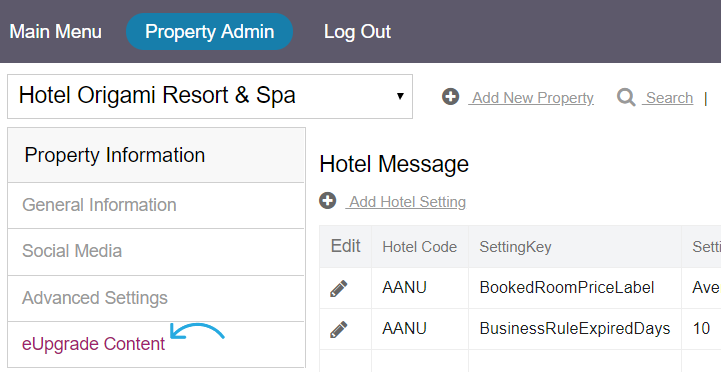 Update the Business Rule Expired Days Field
Select the Edit icon for BusinessRuleExpiredDays.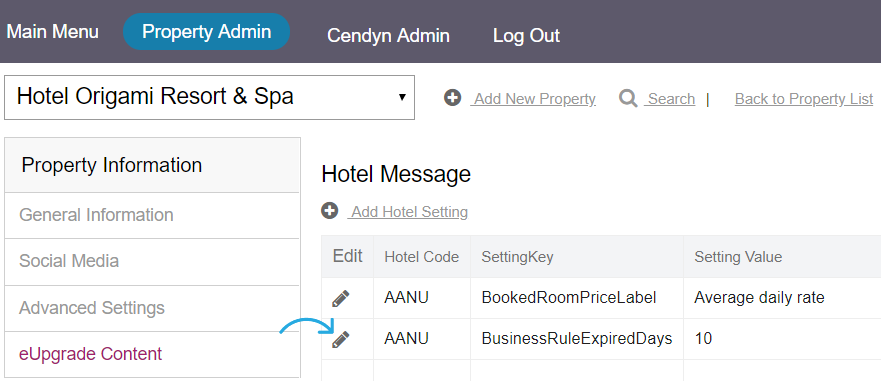 Enter the desired number of days in the Setting Message field. Select Update.