Add/Edit Hero Image
Update your hero images as often as you like to promote your most desirable inventory.
Navigate to Room Images
Select Room Images from the main navigation bar.

Open Hero Image Window
Select Add Hero Image.

Select Hotel
Select a hotel from the drop-down list. The hotel's current hero image will be displayed.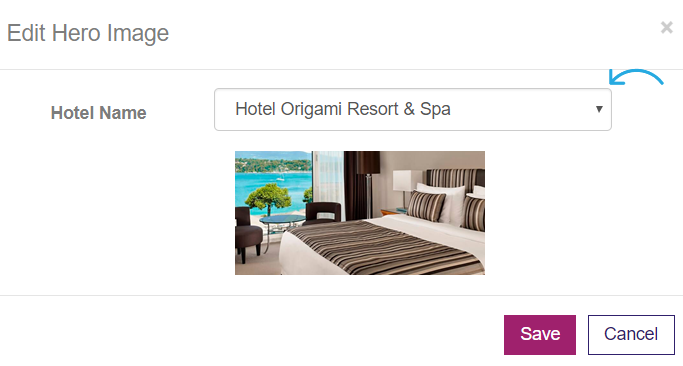 Choose New Image
Click on the hotel's current hero image.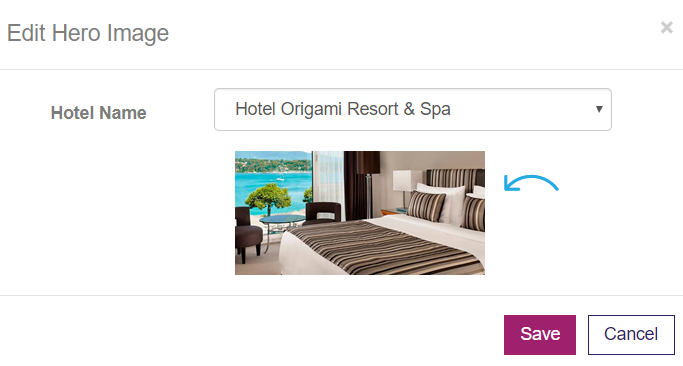 Browse for your new image, then select Open. The new image will appear in the Edit Hero Image window. Select Save.
Note
Image files must be in jpg format.