Cendyn's eConcierge empowers your guests to customize their pre-stay itinerary and in-stay experience by enabling them to book a spa or golf date, order room service, request supplies and more. When you have the eUpgrade/eConcierge integration, you can also offer your guests the opportunity to upgrade their room prior to their stay — the same easy way they can book a tee time — right in eConcierge.
Seamless Integration with eUpgrade
eUpgrade can be offered to guests as a service in the guest portal of eConcierge when you have both eConcierge and eUpgrade.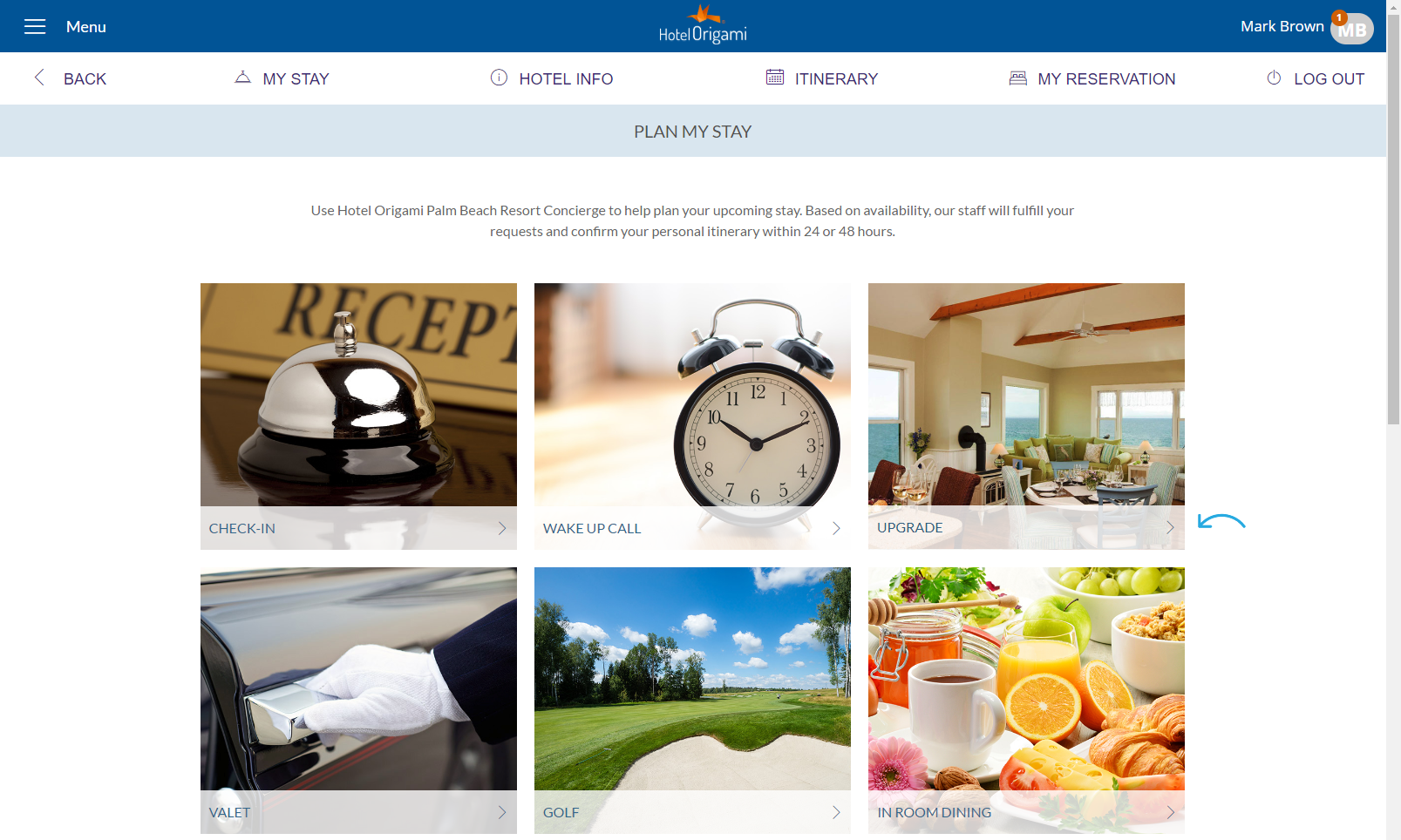 When a guest selects Upgrade, they will see a description of their current room in addition to available upgrade options. All they have to do is check a box, then select Submit Upgrades to request their desired upgrade.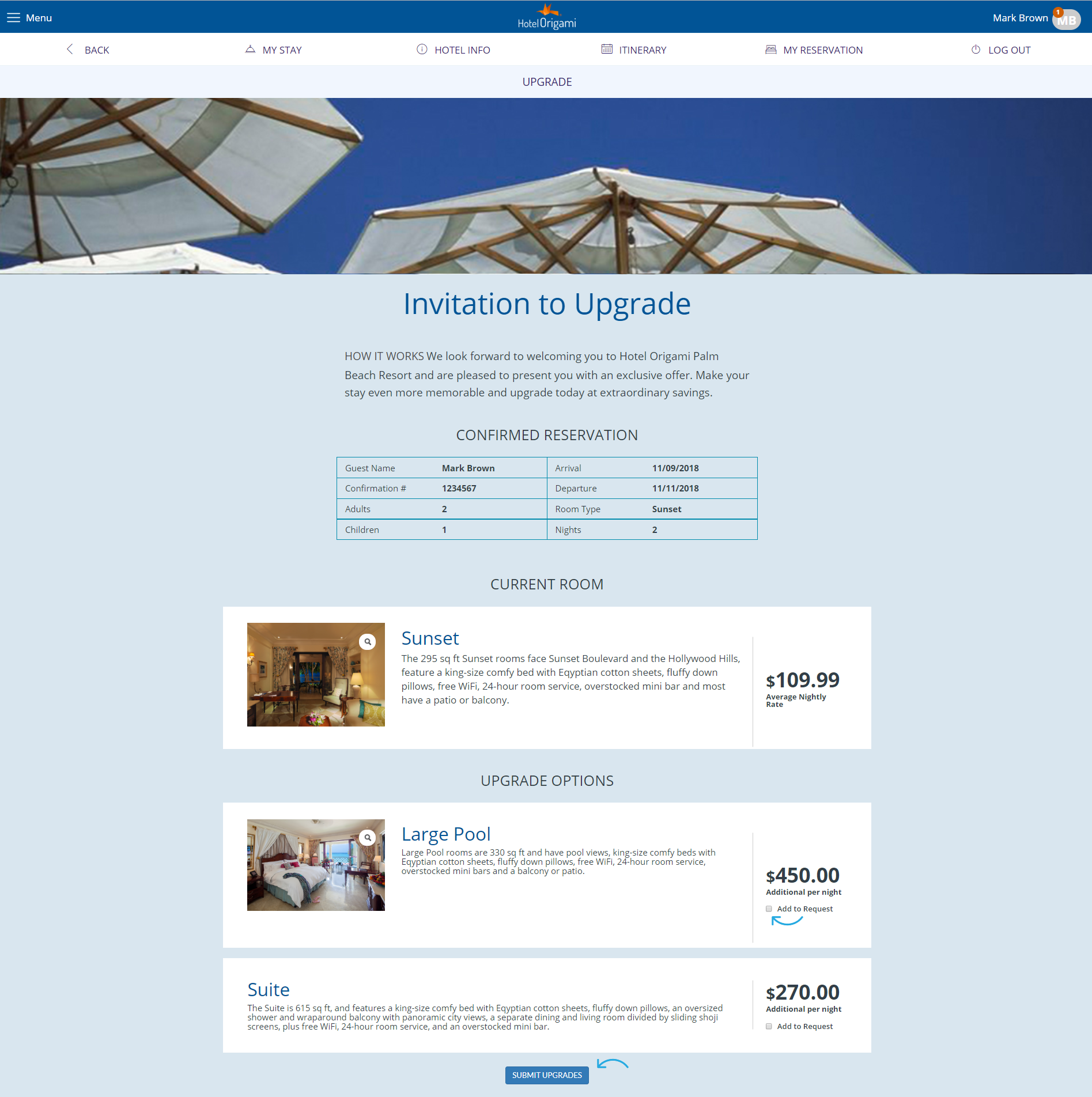 If you have any questions or would like to find out how to add eUpgrade to your suite of Cendyn solutions, please contact your Cendyn Customer Experience Team.