The Email Log displays all emails sent from the concierge.
View Log
Select View Email Log to open the log.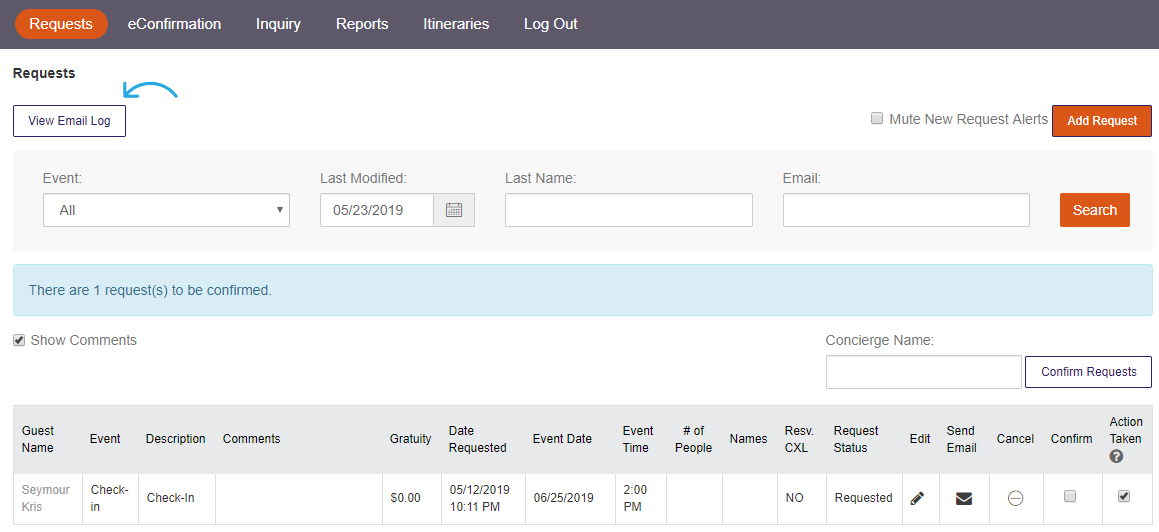 View All Emails or Filter by Category
In the Email Log, select an email category from the drop-down list.
Requests emails contain information in reference to a particular request.
Itinerary emails contain a particular guest's itinerary.
Both types of email include a date/time stamp indicating when the email was sent from the concierge via the Admin Dashboard.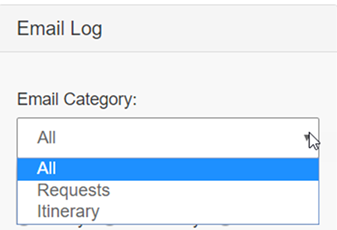 Filter Emails by Sent Date
Select Today, Yesterday, This Month or, enter a custom date range. Select Search. Emails that meet the parameters are displayed below.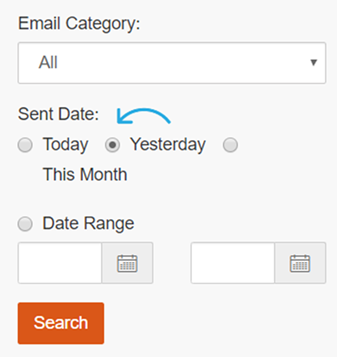 Tips
The View Email Log button is accessible on the Requests and Itineraries tabs.
Pop up blockers must be disabled to view the Email Log.