In the Guest Portal, guests may click the Update link to update a request that has been confirmed. When this occurs, an Update Request Notification email is generated, alerting the concierge that a previously confirmed request requires further action on behalf of the guest.
Update Link in Guest Portal
Guests may click on the Update link in the Guest Portal to make changes to a request that has already been confirmed.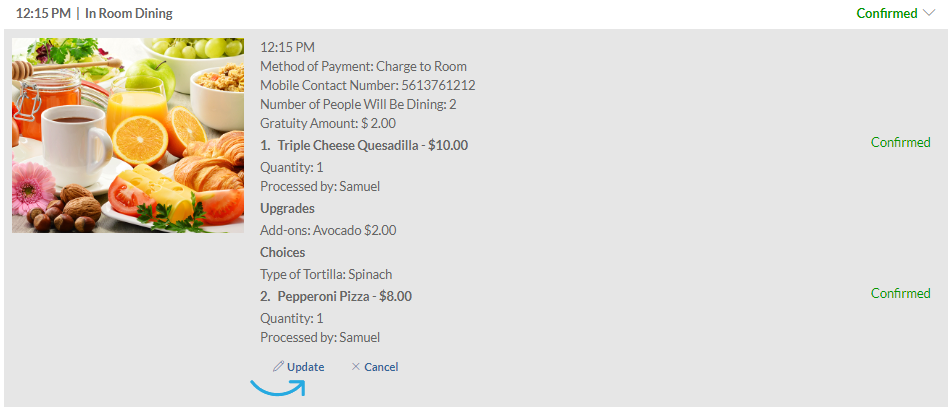 Original Link
When a guest updates a confirmed request, the request status automatically changes to "Updated" and an Original link will appear directly underneath.

Select the Original link to view a complete history of the request.

Re-confirm an Updated Request
A request with an Updated status must be re-confirmed. Read how here: Edit a Request.
Best Practices
Information accessed by clicking on the Original link is critical to properly processing the update and avoiding double-booking the guest.
What exactly has changed? Event Type, Date, Time or Number of People?
Carefully review Comments as the guest may have indicated special needs.