English is the default language for eConcierge. However, when so configured, eConcierge allows you to display the Guest Portal to guests in different languages. Choose which languages to use in Property Admin and then enable them.
Log in to Property Admin
Log in at www.cendynadmin.com.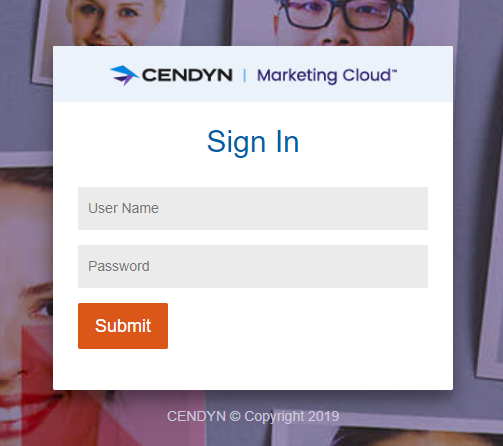 Select Content Updates

Select a Property
Select a property from the drop-down list.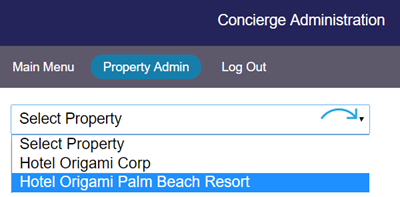 General Information Tab
Select the General Information tab then scroll down to the Available Languages List.

Select Language(s)
Select a language from the Available Languages list on the left.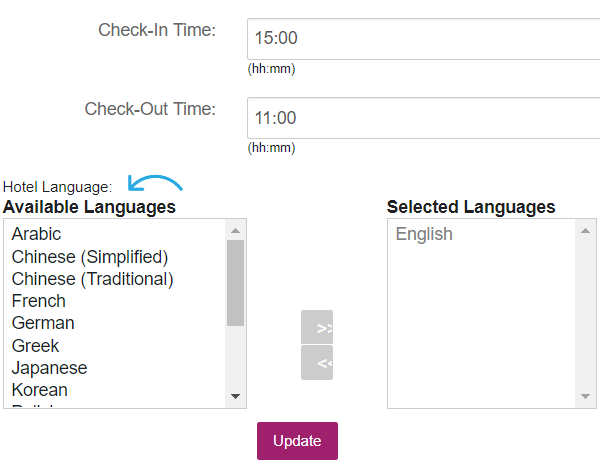 Select the arrows pointing to the right. The selected language will be moved to the Selected Languages list.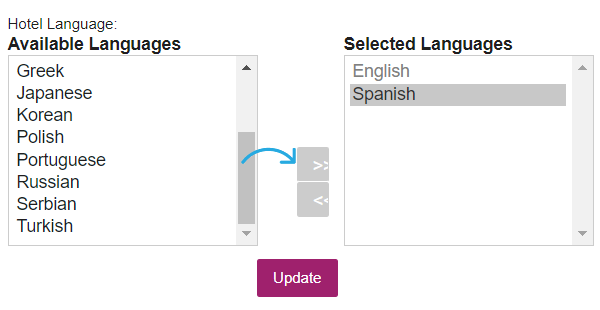 Select Update. Repeat to add additional languages.
Hotel Message Setting Tab
Select the Hotel Message Setting tab in the Property Information section.

Enable Multilanguage
Select the Edit icon for the MultiLanguageEnabled field.

Change the setting to "1."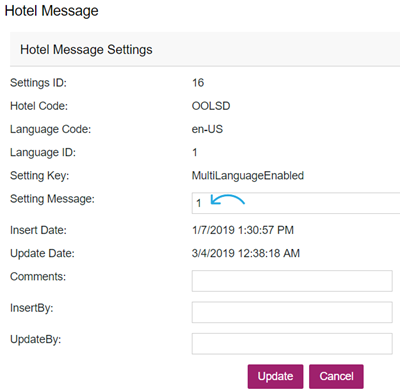 Select Update.
View Multilanguages in the Guest Portal
When guests log into the Guest Portal, they can choose any available language from a drop-down list at the top of the view. The content will be displayed in whichever language is selected (and has been previously entered in the Property Admin).