If you add a new service or update an existing one, you must select Publish for your changes to take effect.
Log in to Property Admin
Log in at www.cendynadmin.com.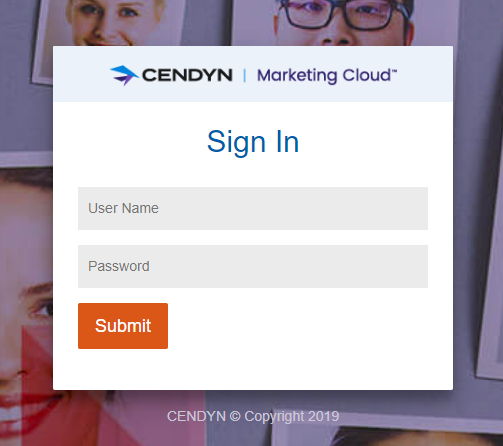 Select Content Updates

Select a Property
Select a property from the drop-down list.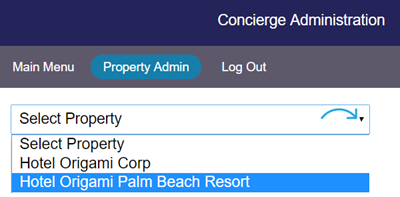 Choose a Property Service
To view or edit a property service category, select it from the list on the left.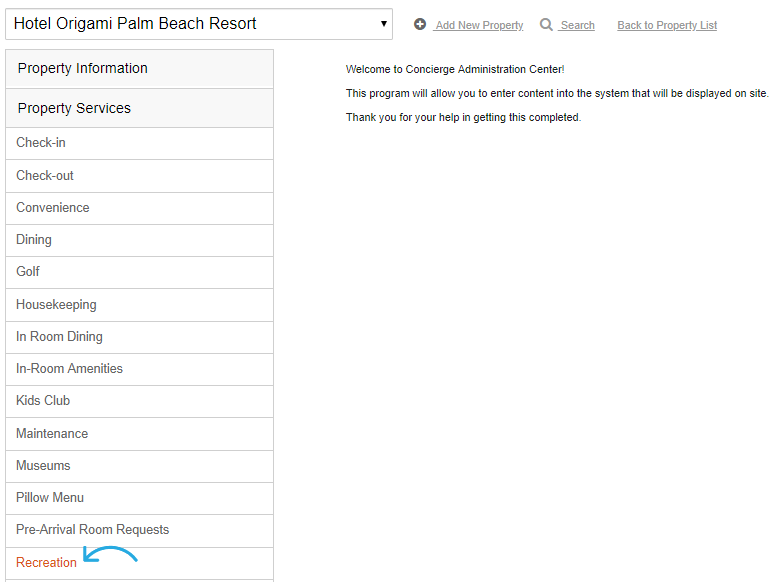 Publish
Select Publish. All of the services or items listed in the category will be published together.