Share important facts and details that are usually found in your In-Room Directory with your guests on Hotel Information pages. Easily update them whenever the need arises. Commonly used pages include Airline Check-in, Around Town, Emergency Procedures, Guest Safety, Map & Directions, Phone Instructions, Safety Tips, Shopping Info and TV Channels.
Log in to Property Admin
Log in at www.cendynadmin.com.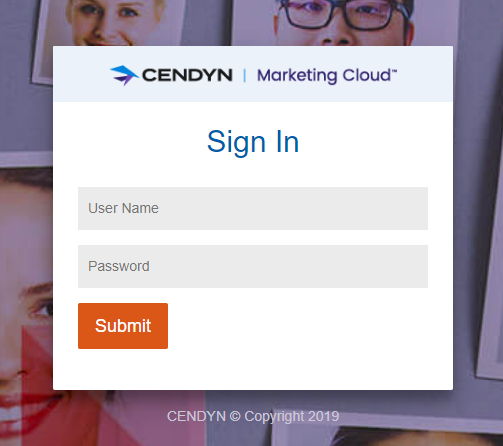 Select Content Updates

Select a Property
Select a property from the drop-down list.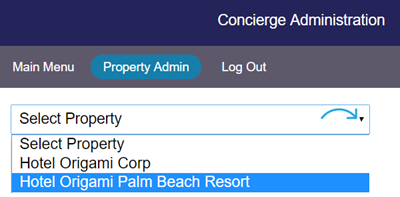 Choose a Hotel Information Page
To view or edit a hotel information page, select it from the list on the left.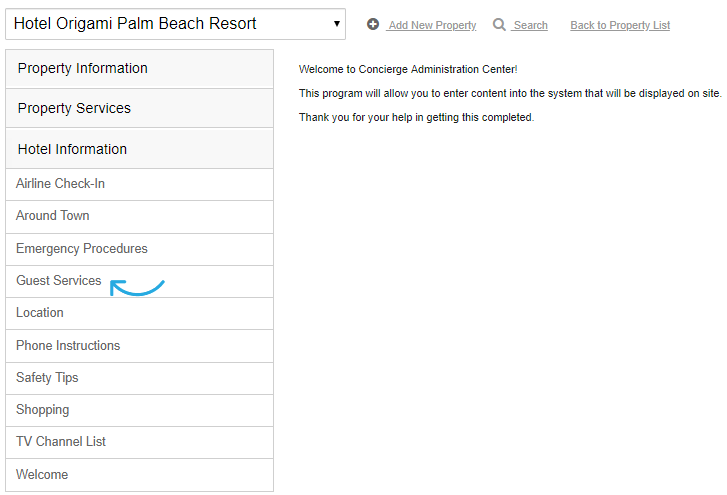 Add New
Select Add New to add an entry to the category. A blank form will open in a new window.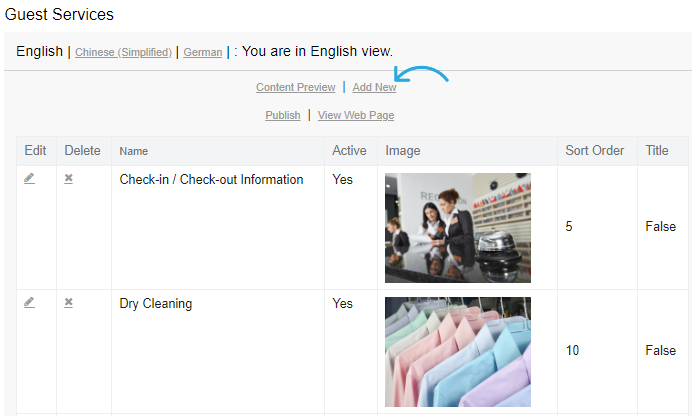 Enter content in the form and select Submit or Save. Some types of Hotel Information pages are configured with images while others are not.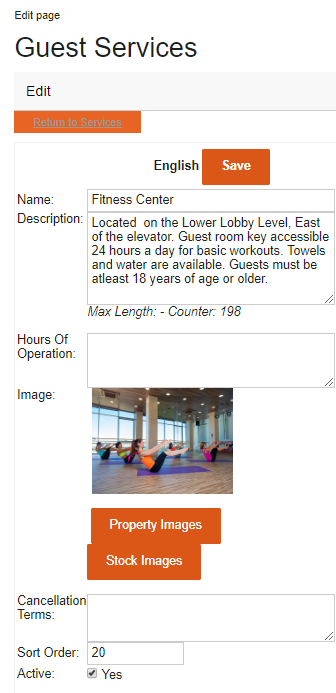 Common Fields
Name: Enter a name for the category that will appear in the Guest Portal.
Description: Enter a brief description of the item.
Hours of Operation: If this item is only available at certain times, enter that information here. It will appear under the name and above the description in the Guest Portal.
Property Images: If you have provided images to Cendyn that are specific to your property, you will see them when you select this button. (Contact your Cendyn Product Success Team for more information.) Select an image from this gallery to use it for the item.
Stock Images: These are generic stock images. Select an image from this gallery to use it for the category.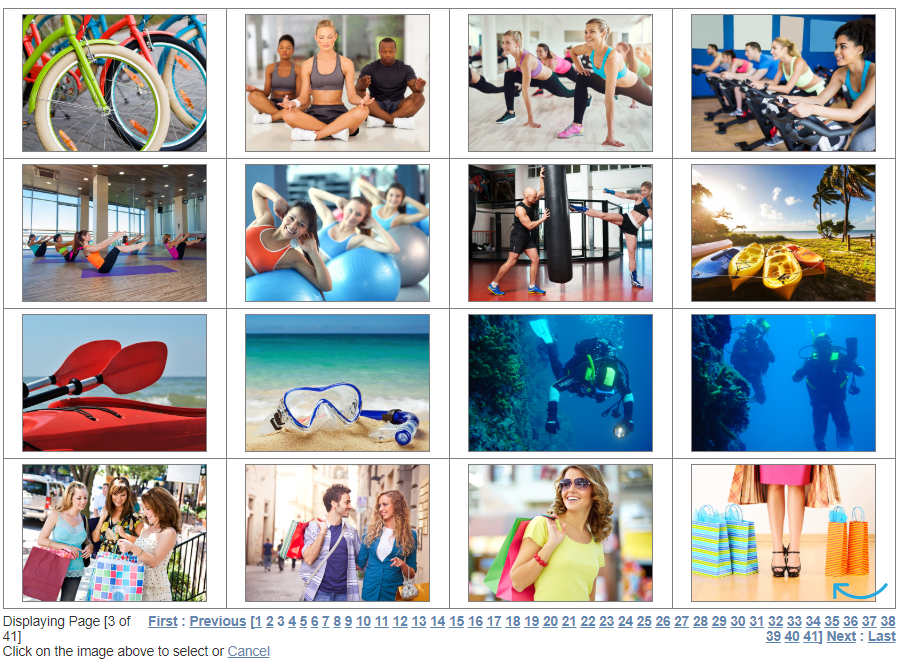 Tips
Click on a number or Next/Last to navigate through the gallery pages.
Click Cancel to cancel the selection and retain the previously chosen image.
Sort Order: This is the order in which the item will appear within the category. The default value is zero. Lower numbers appear first in the Guest Portal.
Active: This box should be checked unless the item is currently unavailable and should be hidden from the Guest Portal.
Save
Be sure to select Save anytime you make any changes.