The Activity dashboard is the first area you will see when you log in to Guestfolio. The Activity dashboard makes it simpler for you to engage with your guests, manage day-to-day tasks and learn more from your data. You'll find the dashboard easy to navigate, and we have brought the tasks you log in to do every day right to the front. We hope this saves you time and allows you to use Guestfolio's features to their full capabilities.
Let's tour through some of the areas you can find when interacting with the Activity dashboard.
Latest Activity
View and act on your latest TripAdvisor reviews, Mobile concierge requests, survey responses and more using the 'Latest activity' tab. The Activity dashboard features up to nine* cards:
Guests, Guest Reservations, Automated Emails, Campaign Emails, Subscribers, Reviews, Survey Responses, Guest Requests and Mobile Concierge.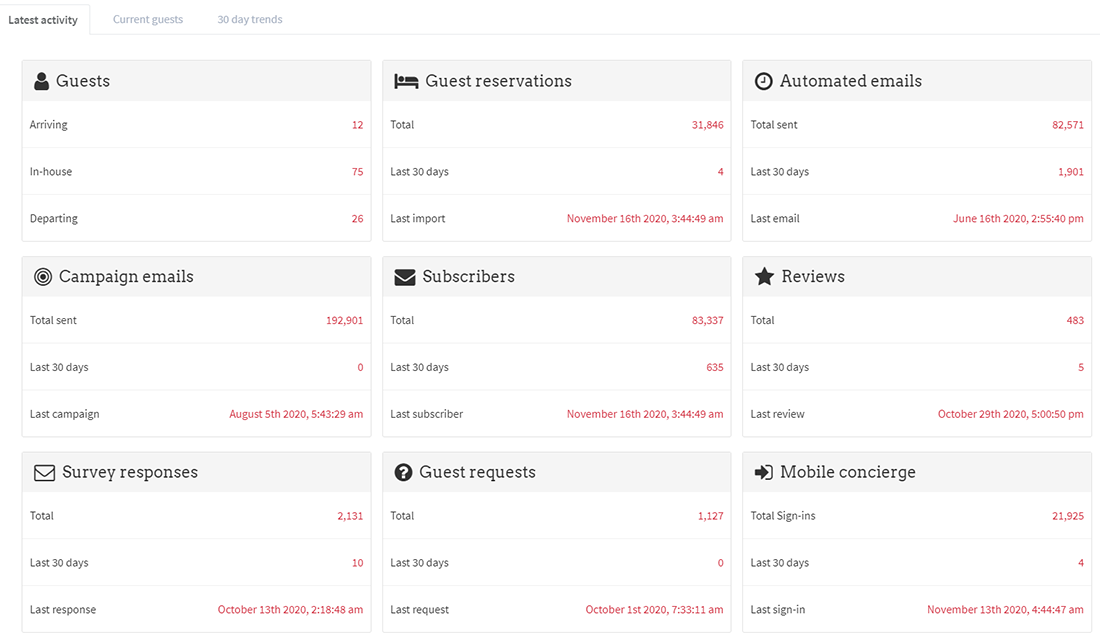 Note
*Individual cards are displayed when:
applicable data is available for that particular card,
the applicable feature, such as mobile concierge, emails or surveys, is enabled for your property, and
permissions to access that data are granted to the user.
Each card displays a summary of three key data points that, at a glance, provide a powerful snapshot of your operation. For example, the number of guests arriving, in-house and departing are shown on the Guests card. Each data point directly links to its corresponding report, collection of data or a single response, allowing you to dive into the details with a click of your mouse. The third data point listed on most cards is a time/date stamp of the latest occurrence of the activity showcased on the card.
Current Guests
Take advantage of the quick view and live search interface for viewing arriving, checking out and in-house guests. The sort box quickly reloads the page showing only those guests that match your search.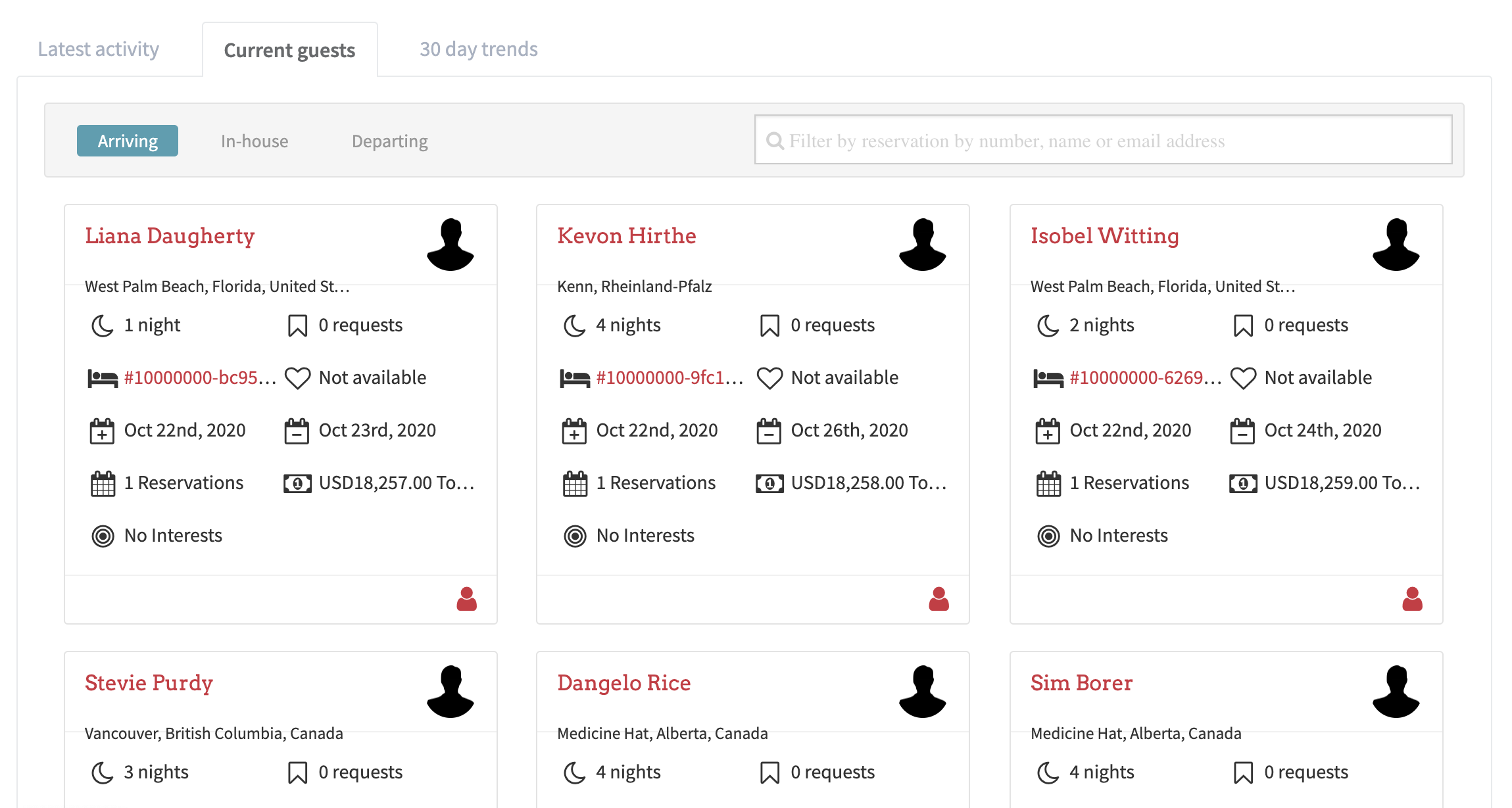 30 Day Trends
View your guest trends over the past 30 days. To view more comprehensive reporting on EACH card, simply click on the item.