When guests browse your Mobile Concierge they are able to request items such as transportation, spa, dining and any nearby activities that you recommend. Speak with your Account Producer if you'd like to add anything else to your Mobile Concierge.
Guest requests are sent to your email account upon submission as frequently as you like, either hourly or daily. For more information on setting this up click on the link below.
Guestfolio requests are lead generators only. Upon receiving the request, you must confirm with the vendor and inform the guest by email or phone as per your normal process.
To view your guest requests for a specific date
Log in to your Guestfolio Dashboard and click Guest Requests.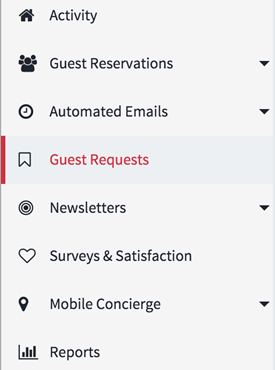 On the Requests page use the quick filters to see active, pending, or confirmed requests. You can also use "More options to search for specific requests.

When the guest request opens you will be able to view all the details of the request including any message the guest posted. Here you can change the date or time, price or quantity the guest has requested. Doing so will also update the guest's itinerary within their Mobile Concierge but it will not confirm the request.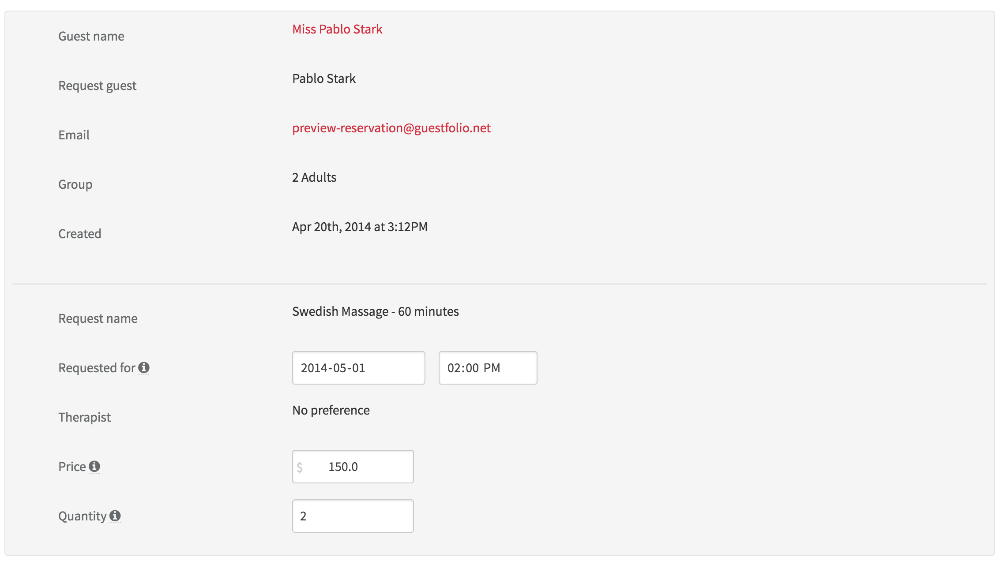 It is up to your team to action and book any request via normal channels. Confirming a request will change the status within the guests' Mobile Concierge itinerary from 'pending' to 'approved'. It will not send a confirmation to the guest. The Confirmation Method again is only to record which method your staff used to communicate with the guest, selecting email etc will not actually send an email to the guest. You can use the text box for internal notes, this text will not be displayed to the guest.

To confirm multiple requests at the same time
If you wish to make bulk changes to guest requests select the requests from the list.

Next scroll to the bottom of the page and select the bulk action you wish to perform