Use the following steps to guide you through the process of editing a guest profile in your property:
Please note: Editing a profile will not update the details of an existing reservation
Reservation detail changes can only come from the PMS
Step 1: Select the option 'Guest Profiles' from the list of areas displayed on the left column of the page.

Step 2: Enter the reservation number, email address or name associated with the profile you wish to edit into the search box on the following page.

Step 3: Select the guest name then select the option 'Edit Profile' displayed on the top right of the page.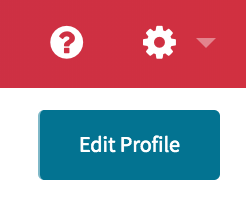 Step 4: On the profile detail page you can change name, email, and make any amendments to their biographical information. Additional option here include the ability to choose if you wish to 'lock' the current profile (which allows you to solely manage it within Guestfolio).

Where the email address for the current profile is associated with multiple profiles, you will also see the option to select the current profile as a 'Lead profile'. This will set the current profile to receive all campaign emails subscribed to that email address.

Step 5: When you've made your amendments and are happy to continue, select the 'Update Profile' option at the bottom of the form.

Once this has been selected, the profile will be updated, and any amendments will be displayed when the profile is next viewed.