Email templates are a helpful tool to promote consistent branding across all your automated emails. Email templates usually comprise of a header and footer with hotel contact details, social media and unsubscribe links etc. The template will form the top and bottom of your automated emails while the email itself will be sandwiched between the template in the "Body" section.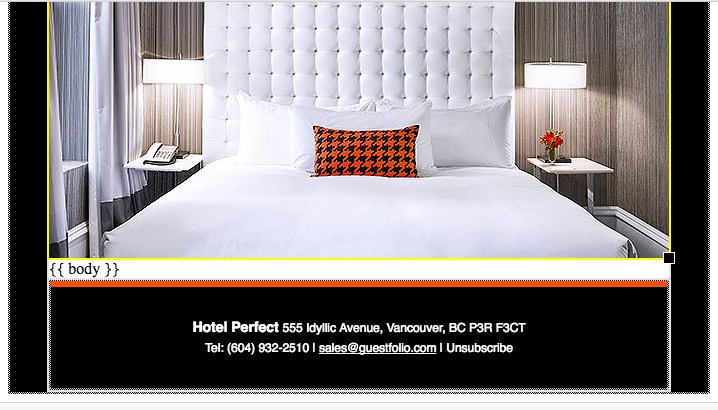 Guestfolio does support multiple templates, however to ensure consistency we recommend keeping templates to a minimum.
When viewing the edit screen of any automated email, you can see and change which template the email is using by looking at the "Email template" drop down menu

To view and edit templates, navigate to Automated Emails and select Email templates from the drop down menu. You can click on an existing template to open it or select "Create new email template" in the top right corner of the screen to create a new template. On the following screen you can view the template and make edits using the tools bar. You can also edit the HTML & CSS of the template directly by selecting the "Source" button in the top left corner of the tools bar.

Default - This option selects the template that will be automatically applied to any new email that is created. You can have many templates but only one default.
When you have your template completed click on "Update email template" at the bottom of the screen to save any changes.