Guestfolio gives you to option to link your hotel TripAdvisor page to your hotel guest survey. Upon completion of your survey, guests can be shown a new page complete with your hotel's branding in which a TripAdvisor review can be left. Through our integration with TripAdvisor, your guests can submit a review without signing in or even having an existing TripAdvisor profile.
Guestfolio can now streamline this process even further through pre-population of the TripAdvisor review page. Questions in your survey can be mapped to the equivalent TripAdvisor review questions and the answers already provided will be transferred over without your guests having to re-enter them. This process will make leaving reviews easier and quicker for your guests, which will result in more reviews, lower abandonment rates and a higher TripAdvisor ranking for your property!
The following question types can be mapped to the TripAdvisor equivalent:
Trip Type (solo, family, business, friends or couples)
Overall Rating
Cleanliness Subrating
Location Subrating
Rooms Subrating
Service Subrating
Value Subrating
Sleep Quality Subrating
The screenshot on the left is without the pre-populated fields, the right screenshot is with the pre-populated fields. If you don't have an equivalent to all of these questions in your survey we can still pass through whichever ones you do have, or you can use this as an opportunity to update your survey to add or modify some of your questions.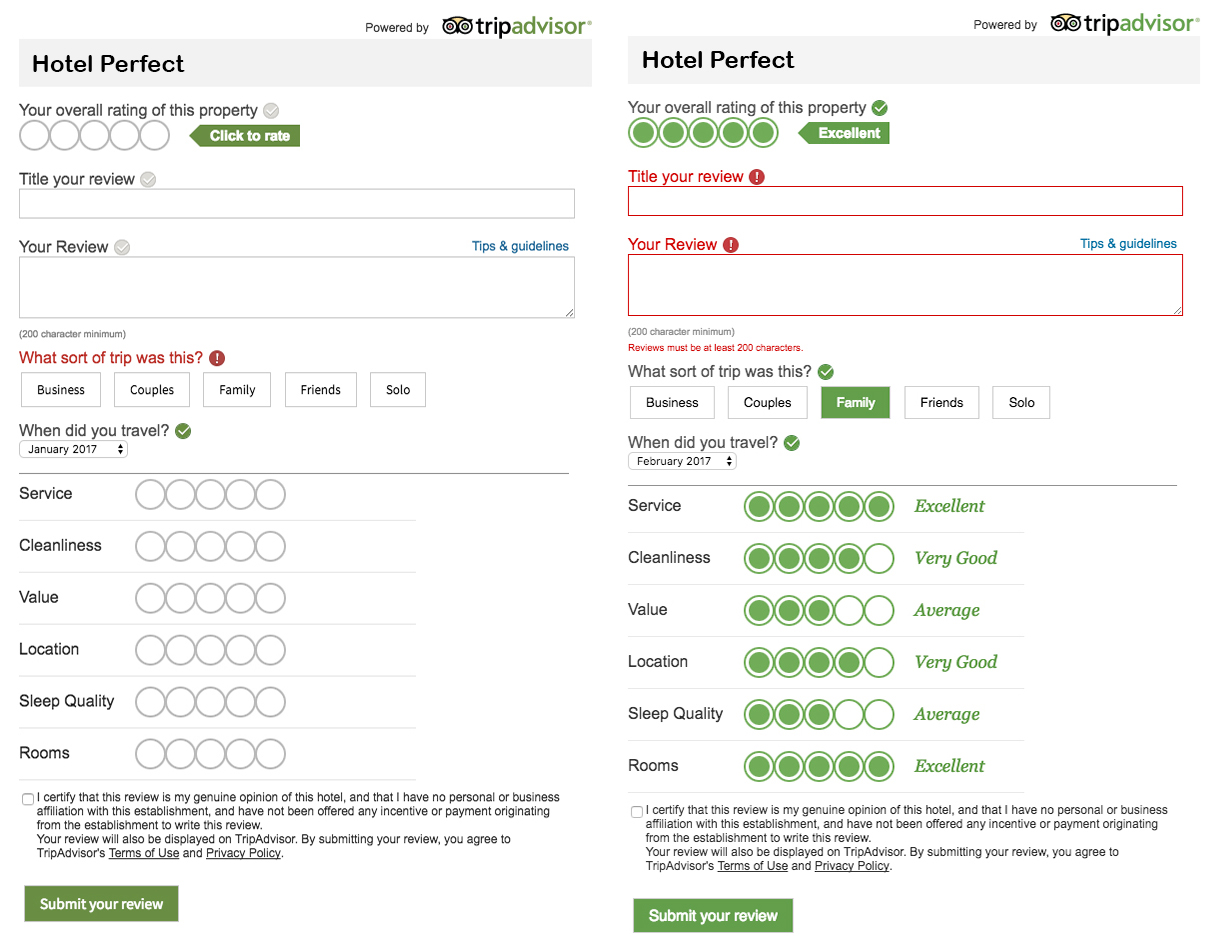 If the scale is different (ex: your survey rates from 1-10 but TripAdvisor rates 1-5) we can correctly scale the answers if you want to keep your unique scale.
☛ Note: TripAdvisor review widget languages must be triggered by language.
To set up TripAdvisor pre-population, submit a work order or contact support@guestfolio.com for more information.