An unsubscribe globally does not remove an email address from your CRM. It marks the emails as globally unsubscribed. The email addresses can still be seen within the Profile Tab of eInsight if associated to a profile.
Upload a List of Unsubscribes
Select the Profile tab.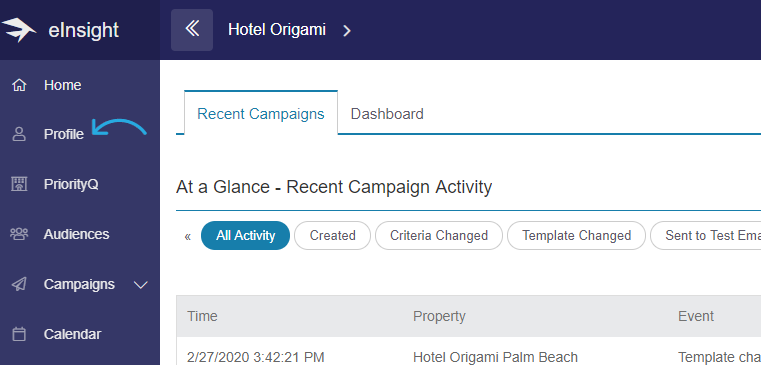 On the Subscriptions tab, select Unsubscribes, then Add - File Upload.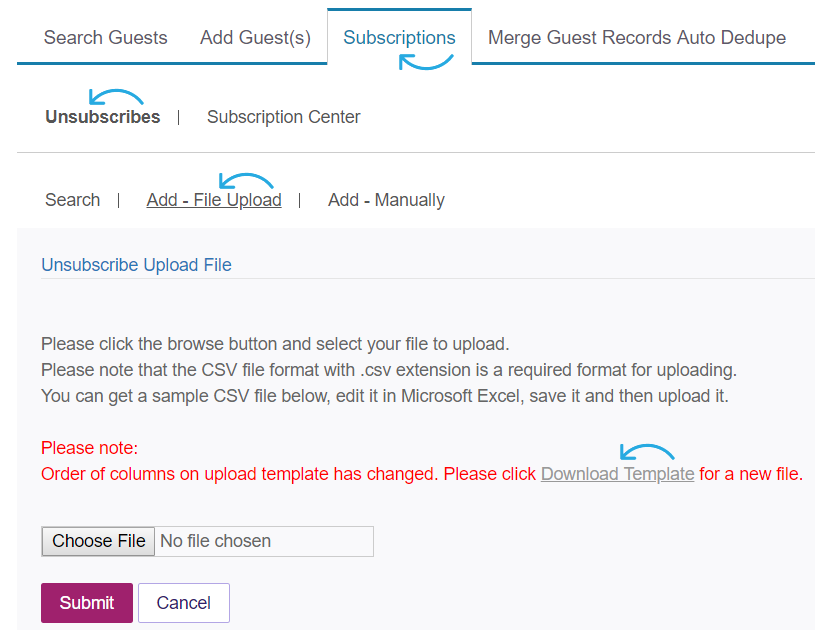 Select Download Template to download a CSV template. The downloaded file will be called UnsubscribeTemplate.csv.
Tips
If your CSV file isn't generated, disable the pop-up blocker in your browser and try again.
Browse to your Download folder to locate, open and enter your data into the file in Microsoft Excel. When your file is complete proceed to choose your file to upload it. Select Submit.
Note
To re-subscribe a guest's email please contact producthelp@cendyn.com