Easily manage your guests' email statuses; unsubscribe those who wish to be removed or re-subscribe those previously removed but had a change of heart.
Unsubscribe a Guest on the Subscriptions Tab
Select the Profile tab.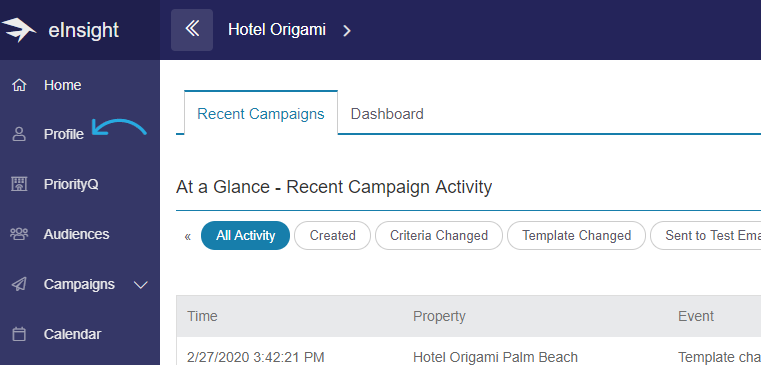 On the Subscriptions tab, select Unsubscribes, then Add - Manually.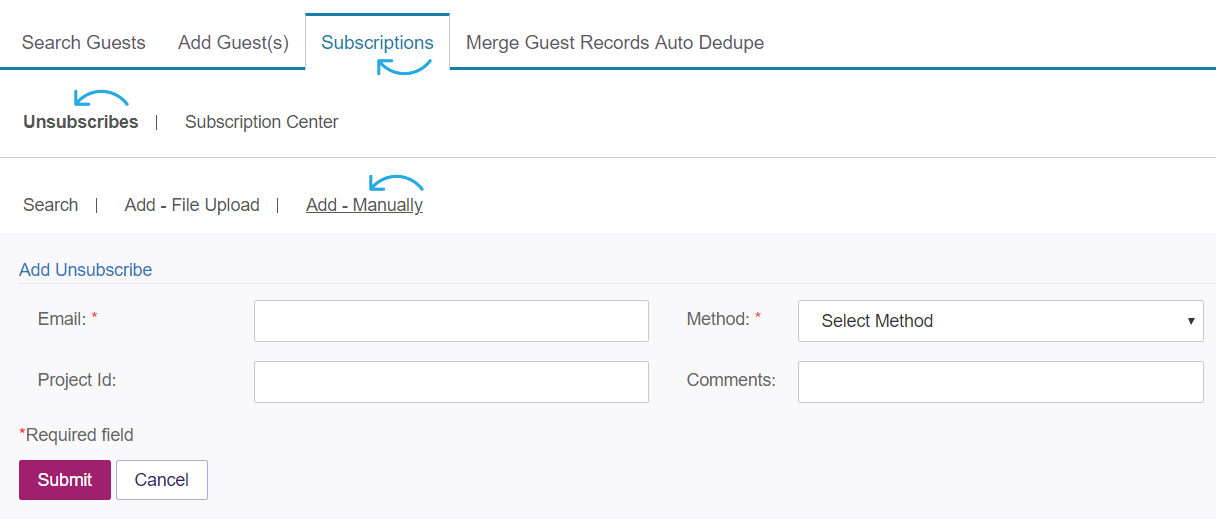 Enter an email address to unsubscribe it from your list(s).
Select a method from the drop-down list.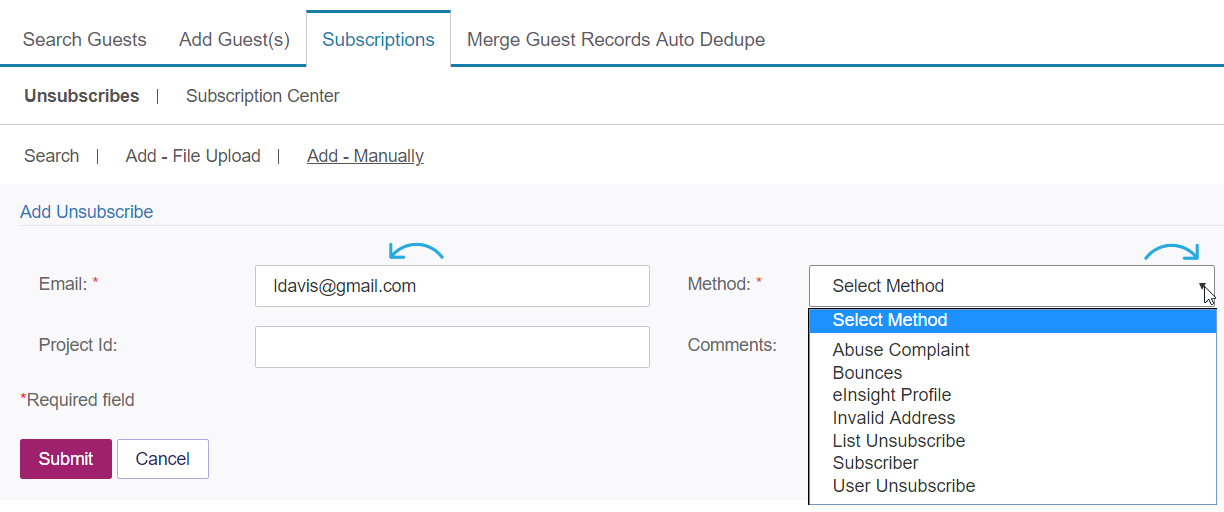 Optionally, add a Project ID and/or Comments. Select Submit.
Unsubscribe or Subscribe a Guest on the Profile Tab
You can also unsubscribe or re-subscribe a guest in their profile. Select the Profile tab. Use the Search Guests tab to find a guest. In the results area, click on a guest name to view the guest's profile. Click on the new tab displaying the guest's name (to the right of the Search Guests tab) to open the profile. Select Email Status.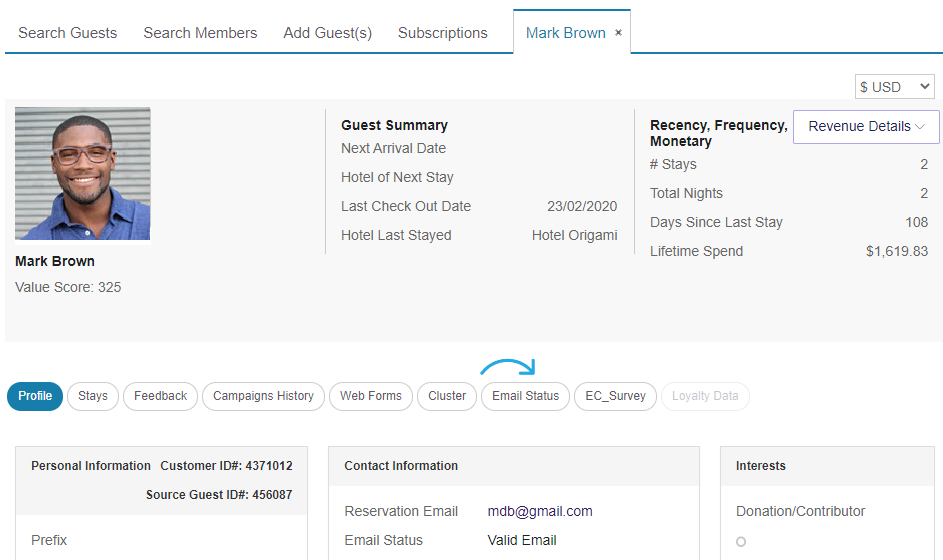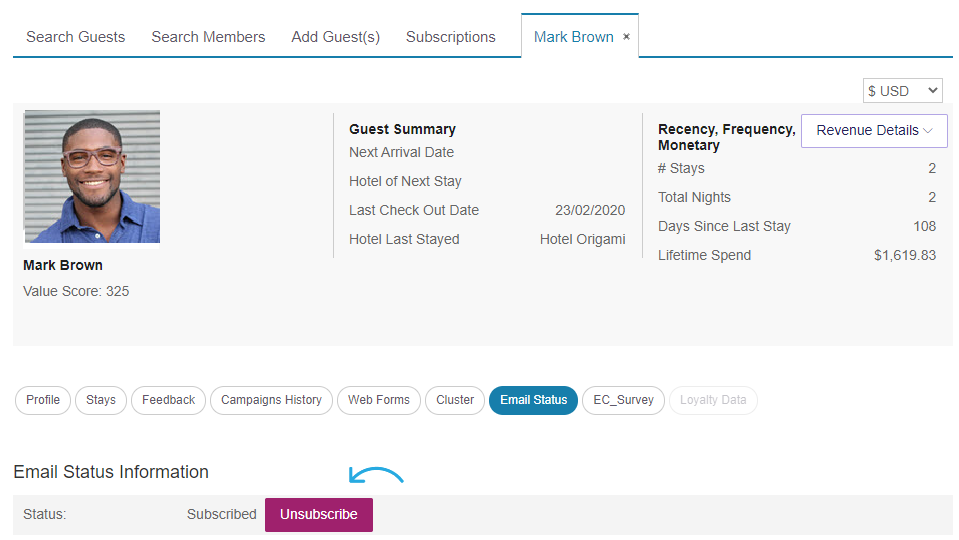 To unsubscribe a subscribed guest, select Unsubscribe.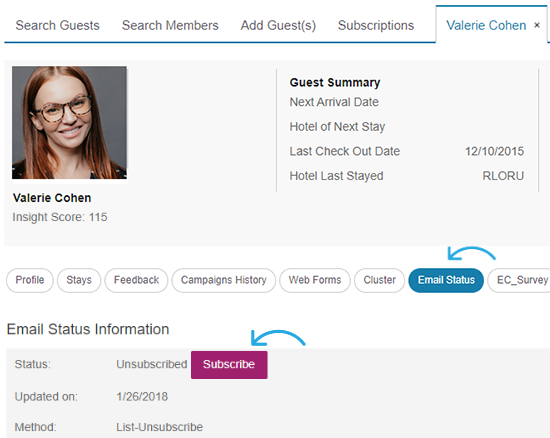 To subscribe an unsubscribed guest, select Subscribe.