Easily manage your guests' email statuses; unsubscribe those who wish to be removed or re-subscribe those previously removed but had a change of heart.
Unsubscribe a Guest on the Subscriptions Tab
Navigate to Profile (1) > Subscriptions (2) > Unsubscribes (3) > Add - Manually (4)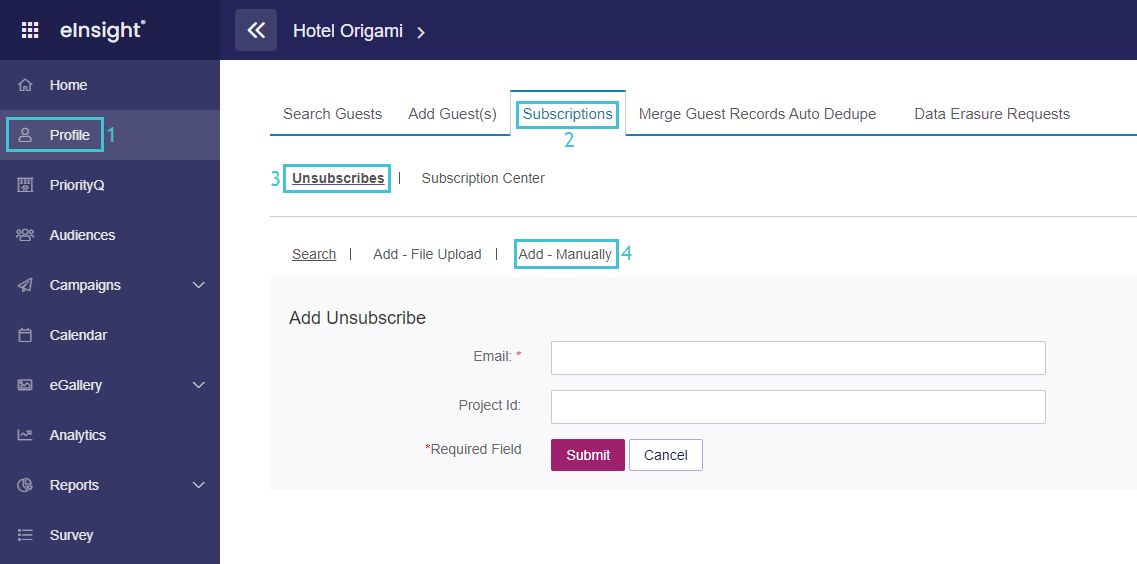 Enter an email address to unsubscribe it from your list (5) and then select a method from the drop-down list (6).
| | |
| --- | --- |
| Term | Definition |
| Abuse Complaint | When guest complaints it as abuse complaint and we receive a record from SendGrid |
| Bounces | When emails sent to the guest returns and email address is identified as non-existence |
| eInsight or eInsight Profile | When someone unsubscribes a user via eInsight profile page |
| Invalid Address | When the email address is missing critical parts to make it an actual email address (ex: guest@g.con) |
| List Unsubscribe | When someone uploads unsubscribe data via flat file upload process in eInsight |
| Manual | When the guest is manually unsubscribed through database |
| Subscriber or User Unsubscriber | When the guest clicks on the global unsubscribe link or the guest unsubscribes globally via subscription center process |

Optionally, add a Project ID and/or Comments. Select Submit.
Unsubscribe or Subscribe a Guest through the Profile Tab
You can also unsubscribe or re-subscribe a guest in their profile.
Navigate to Profile (1) > Search Guests (2)
Set the search by options; the first drop-down (3) and the second dropdown (4). Then type in the guest email in the search field (6). In the results area, click on a guest name to view the guest's profile (7).

The guest profile will open in a new tab. Select Email Status (8). A guest who is currently subscribe will have the unsubscribe option to select (9). Select unsubscribe to Unsubscribe guest.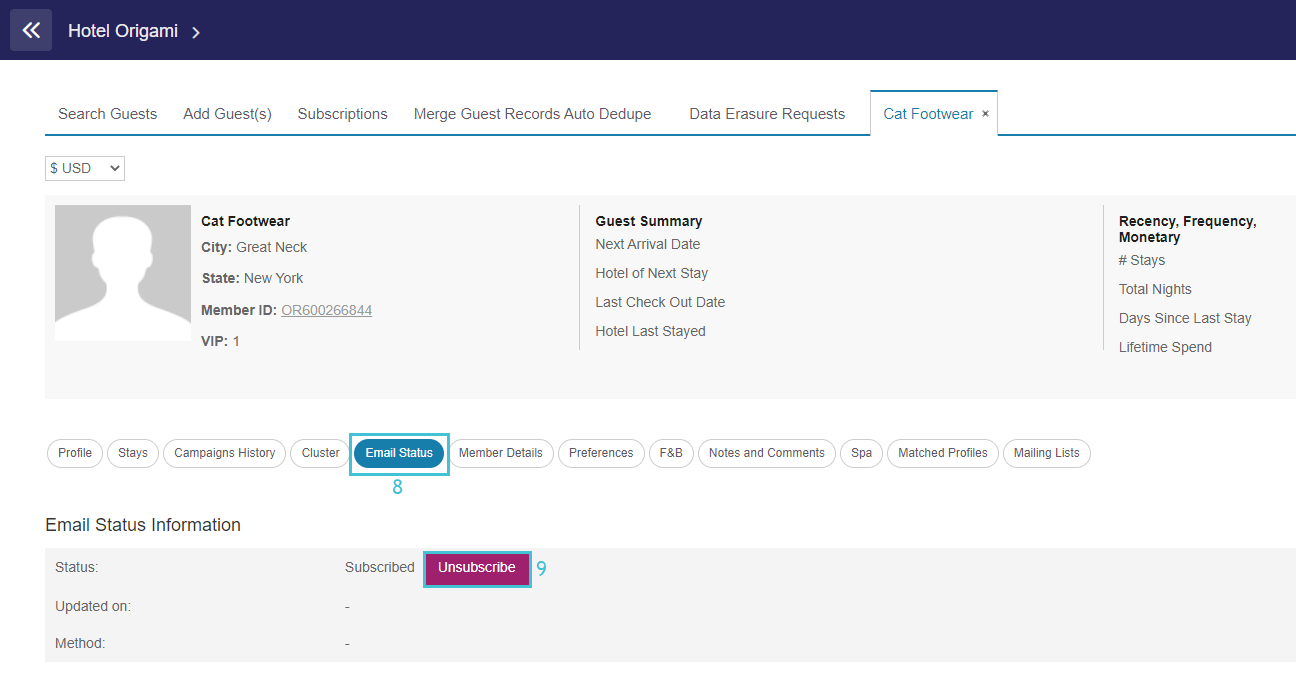 If a guest is unsubscribed, the subscribe option will be available. Select subscribe to resubscribe guest.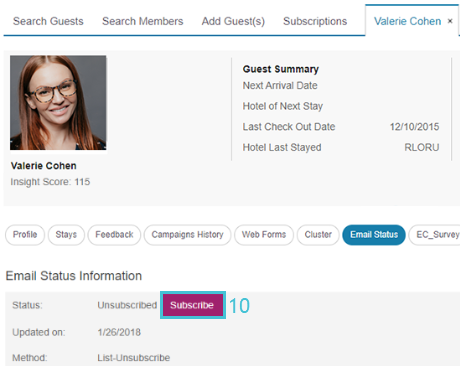 Note
Reference Contacting Cendyn's customer support if you need additional support to complete task.