Create menu offerings complete with descriptive copy and enticing images.
Log in to Property Admin
Log in at www.cendynadmin.com.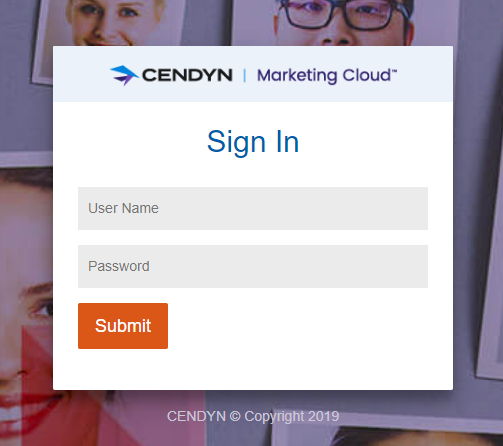 Select Content Updates

Select a Property
Select a property from the drop-down list.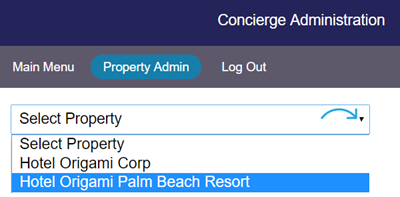 Select In Room Dining
Select In Room Dining from the list of Property Services.
Select a Group to Add Items
Select InRoomDining Grouping Services directly under the grouping name.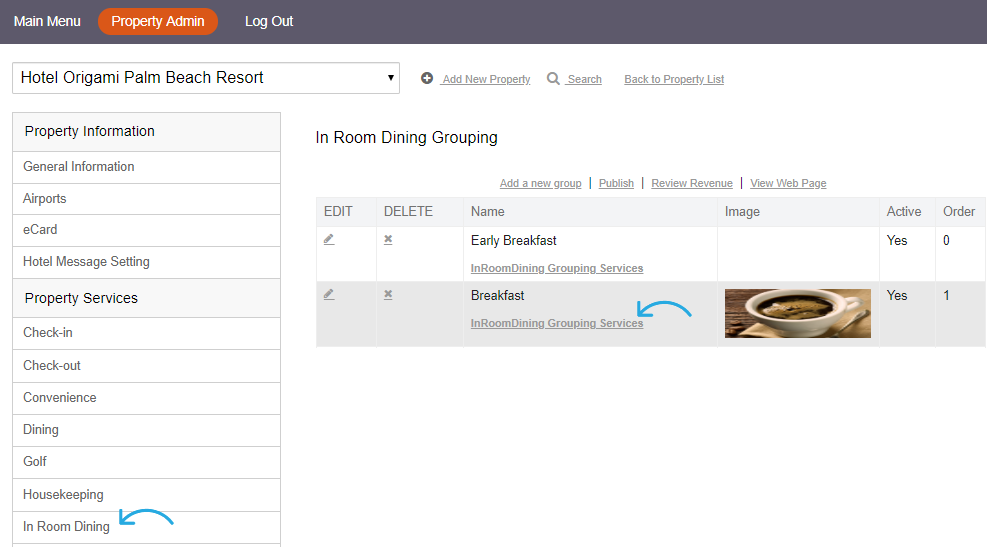 Select Add New InRoomDining Services to open an Add New form.

Settings for a Menu Item
Is Title: No
Name: Enter a name for the item, e.g., "Sunshine Omelette"
Description: Enter a description of the item.
Image: Select either Property Images or Stock Images to choose an image.

Property Images: If you have provided images to Cendyn that are specific to your property, you will see them when you select this button. (Contact your Cendyn Product Success Team for more information.)
Stock Images: These are generic stock images.

Price: Enter the base price for the item.
Display Price?: Yes
Cancellation Terms: Optional.
Has Quantity: Yes.
Seasonal: Check this box to enable seasonal date parameters which dictate when the menu item is available.

Starting Date and Ending Date fields appear when the Seasonal box is checked.
The menu item will only be available and appear in the Guest Portal from the Starting Date until the Ending Date.
Enter dates manually or click the calendar icon to open a pop-up calendar to select dates.

Sort Order: Order in which the menu item will display in the Guest Portal.
Active: Yes
Select Save. If you have multilanguage enabled, create the subgroup for each language and be sure to select Save for each language.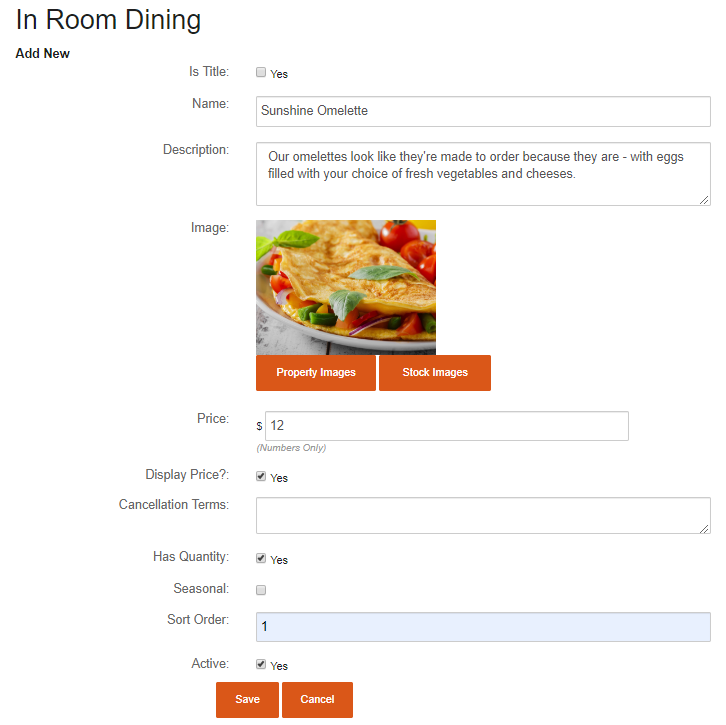 Confirm Menu Items
Confirm your menu items appear in the expected order.
Confirm the Active statuses are Yes.
Confirm that Title statuses are True for subgroup titles and False for menu items.