Change the email account associated with a member's account.
How to Access Member Information
First search for a member on the Member Search tab, then select the View icon in the record displayed in the Member Results to access a member's information.
Reset a Member's Email Address
On the Member Information tab, click the underlined Reset link next to Member Login.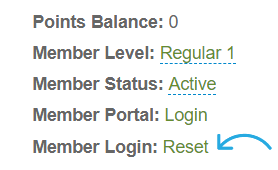 Enter the member's new email address.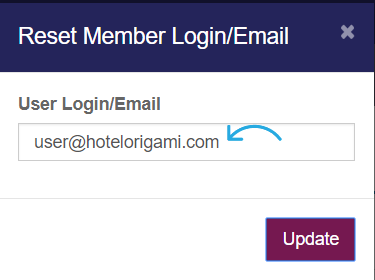 Select Update.
The member will receive an email at the updated email address, as well as the original email address, prompting them to reset their password.