View, add or edit codes used to track member vouchers or awards.
Available Statuses
Available voucher statuses are: sent, resent, issued, redeemed, consumed, expired and returned.
Note
Admin users can update all of these statuses except for the consumed status.
Select the Loyalty Setup Tab
Select the Loyalty Setup tab from the main navigation.

Note
Your company's configuration determines which tabs are present in the Loyalty Setup tab.
Add a New Voucher Status
Select the Voucher Status tab, then select +Add Voucher.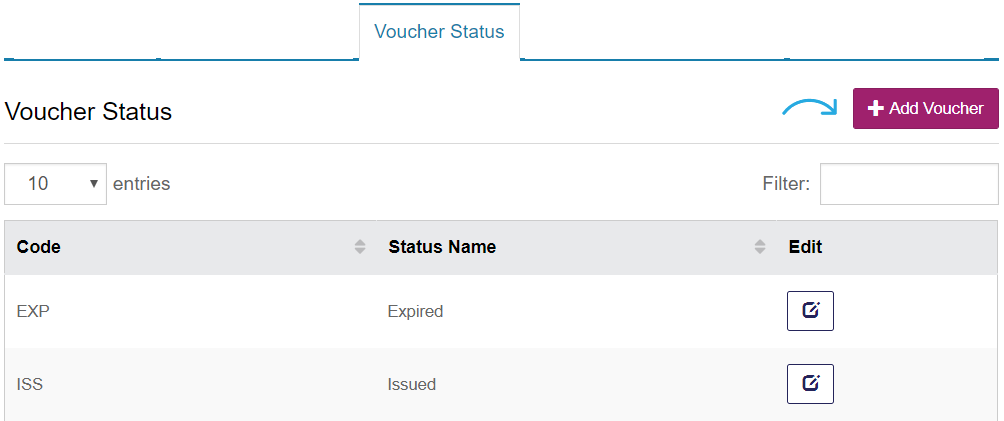 Edit a Voucher Status
Select the Edit icon to edit an existing voucher status.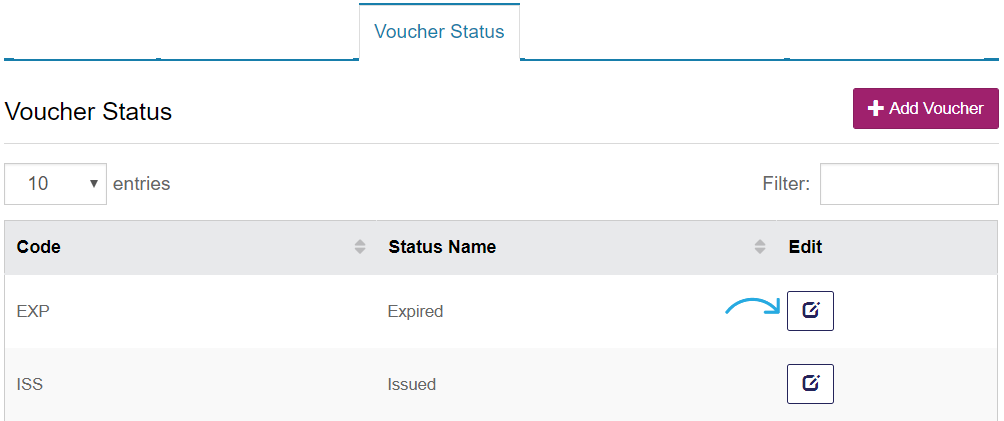 Voucher Status Details
A blank window will open when you add a voucher status, while a window with existing voucher status details will open when you select to edit a voucher status. Fields with asterisks are required.

Voucher Status Code
Enter a three letter voucher status code.
Voucher Status Name
Enter a name for the voucher status for internal use.
Save
Select Save to save and update the voucher status.