You can add a single subscriber to Guestfolio so they can receive future newsletter campaigns.
To add a single subscriber choose Newsletters > All Subscribers from the side menu.
In the top right, click "Create new subscriber."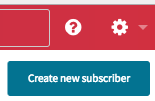 Complete the form with the subscriber details and click "Create subscriber". You can choose to add them to an existing or new list for focused email targeting.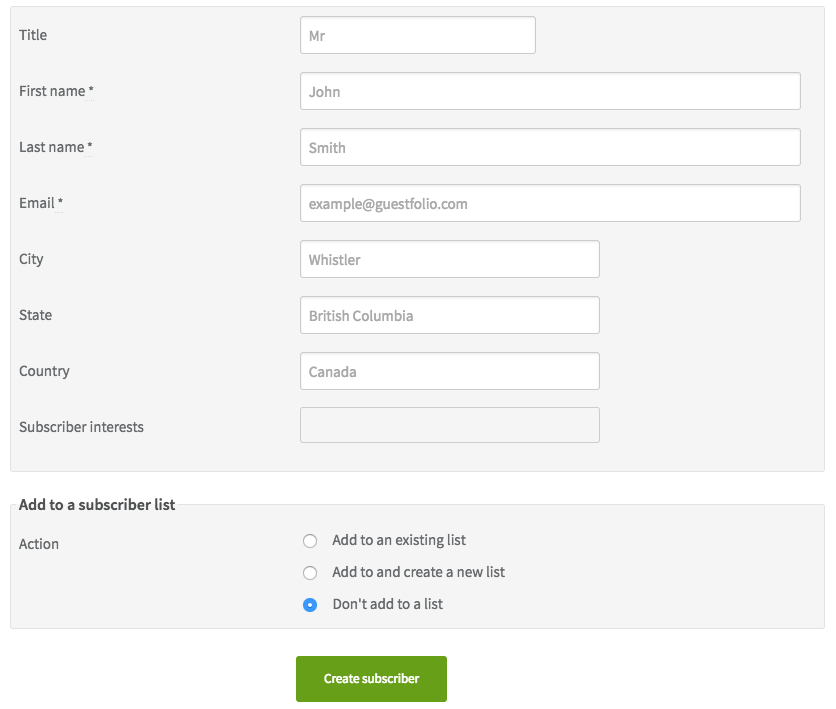 NOTE: First Name, Last Name, and Email are required fields.
Double opt-in email - When you complete the above form, a double opt in email will be sent to the guest to confirm they wish to be subscribed to your account. For for information on double opt in emails click here.
Important! - In order to send marketing campaigns & emails (including bring-back and pre-arrival emails) you must have proof of consent to send email to the recipient you are creating a profile for. This proof of consent must be maintained and stored at your property indefinitely. For more information on consent to send emails, click here.