Getting Started
Navigate to Campaigns > Create.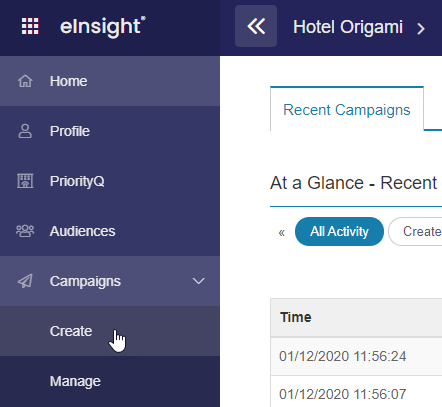 Select a Property
If more than one property is listed, select the property that will be sending the campaign.
Select a Campaign Type
Create a new Primary Campaign.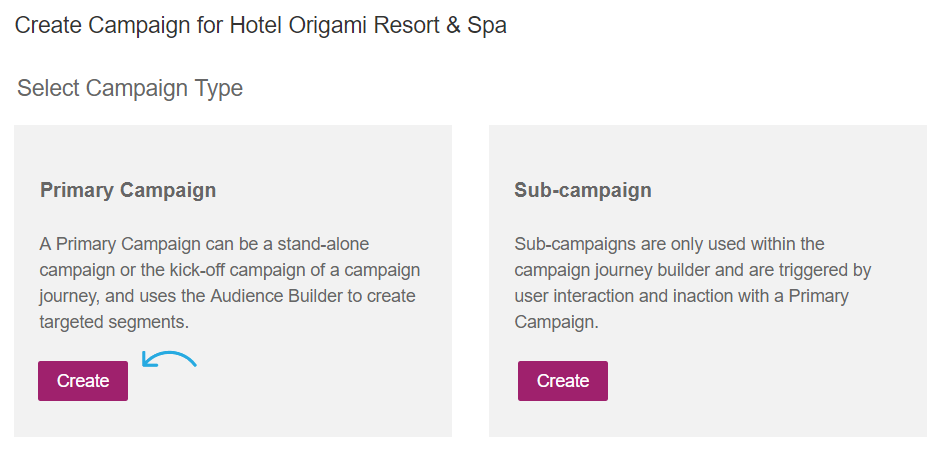 Criteria Tab Settings
Enter a name for your campaign for internal reference.

Select the Seed Lists you want included in the campaign by clicking in the blank area of the Seed List field. Read more about Seed Lists.

Choose Criteria Editor
Select Criteria Editor.
Select Properties
If more than one property is listed, but only one property is sending the campaign, select that property. Or, select individual additional properties to include their PMS, client or web data sources in the campaign. To select all available properties, click the check icon.

Select Save. Start dragging filters into segments and adding new segments as needed to build your audience. Select Save and Continue when you're finished.