Select the circle icon containing the first initial of your name in the upper right corner to view a drop-down list.

Select Settings from the drop-down list.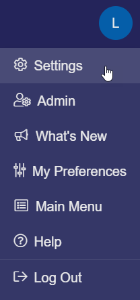 Assign an Administrator
Administrators have the capability to assign roles to specific users. Please contact your Cendyn Product Service Manager to grant administrative privileges to a specific user account. Once an administrator for Role Based Security has been designated, the Manage Roles tab will be enabled.
Add a Role
Select the Manage Roles tab.

Select Add Role.
Enter a name and description of the role.
Select Save.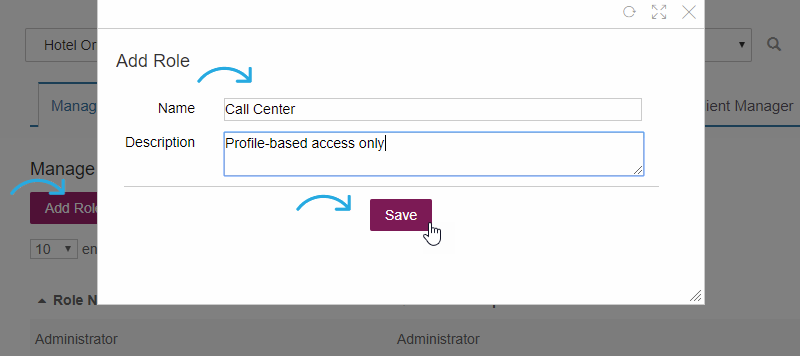 Tips
Once a role has been saved, its description is no longer editable. If you must edit a description, delete the role, create a new one with the updated description, then reassign the new role to the appropriate users.
Assign Permissions to a Role
Once a role has been created it will be displayed on the Manage Roles tab. To assign permissions to a newly created role, select Edit for that role.

A new window will appear containing the permissions available to the newly created role. Check boxes to provide specific access for the selected role. Uncheck boxes to restrict access.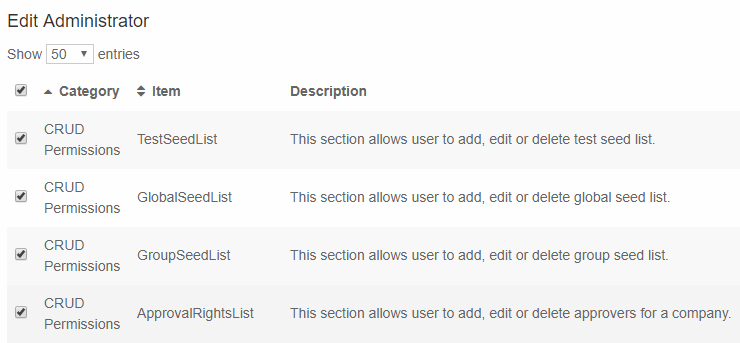 Info
CRUD stands for "Create, Read, Update, Delete."