Today, guests expect ultra-personalized email campaigns. In this article, you can find sample audiences that can be utilized for your email marketing campaigns.
In the video below, we outline best practices in utilizing the criteria feature within Audiences.
Geo-Targeting
Whether it's via MSA or Zip Codes, the criteria page offers different filters to target guests based on their location.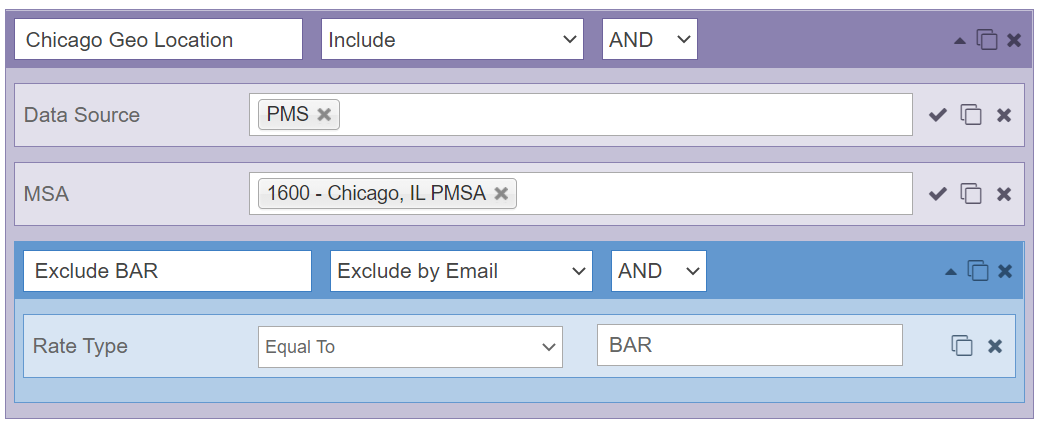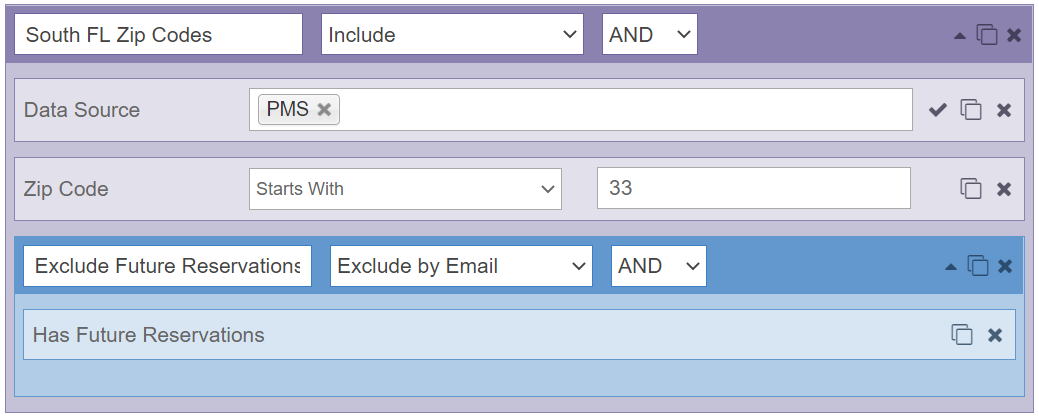 PRO-TIP
When sending out an offer, make sure to exclude guests who have a future reservation.
Past Guests
In the example below, the criteria is set up to send to past guests while excluding all future reservations and guests in European Countries. The EU Country filter is a great way to add or exclude European Union countries in the criteria.

Engaged Audiences
Have you and your team determined how you define an engaged audience? We typically define an engaged audience as those who opened an email campaign in the last 3 months. Under Campaign Summary and Campaign History tabs, there are a number of different filters that can assist you in identifying your engaged audiences.

Resending an Email
Looking to resend a campaign? Do so with caution! Email Service Providers(ESPs) are becoming more stringent every day and it's important to make sure you don't overdo it.
PRO-TIP
Don't forget to exclude those who have either opened the email campaign or have a future reservation.