Select the circle icon containing the first initial of your name in the upper right corner to view a drop-down list.

Select Settings from the drop-down list.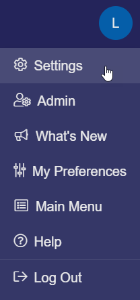 Click the Users/Roles tab to load the list of users who have access to a property or properties under the corporate umbrella. Select a desired role from the Role drop-down list for each user.