Save time by using your My Favorite settings.
Save as My Favorite
Before sending an eProposal, you will have the option to save it as your My Favorite. Doing this will allow you use the settings from that eProposal in future new eProposals of the same module type.
Apply My Favorite Settings
Once you save a My Favorite and then create a new proposal of the same module type with your name in the From field, the Use my favorite settings box will appear in Compose - Step 1. Check the box and your My Favorite settings will be applied to the new proposal.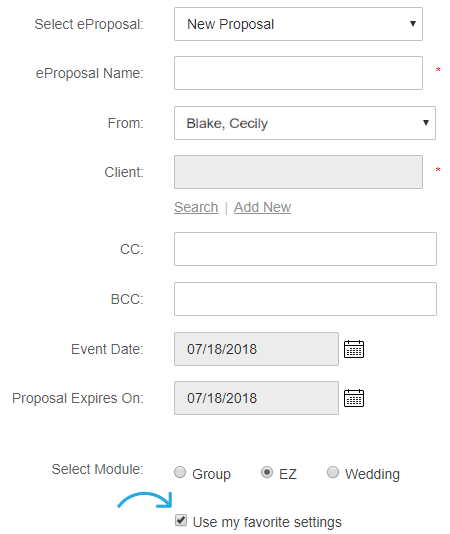 To continue learning how to create an eProposal view the articles below -