When so configured, eProposal allows you to build and send proposals in two different languages.*
If your eProposal is configured for two languages, you will see a drop-down list containing those two languages on any page that requires you to enter content.

To take advantage of this feature, first create content in one of the available languages, such as English. Then select the other language, perhaps Chinese or Spanish, from the drop-down list on that page and create content in that language. If you have created stored content and/or room/event block comments in your second language, it will appear when you toggle to that language.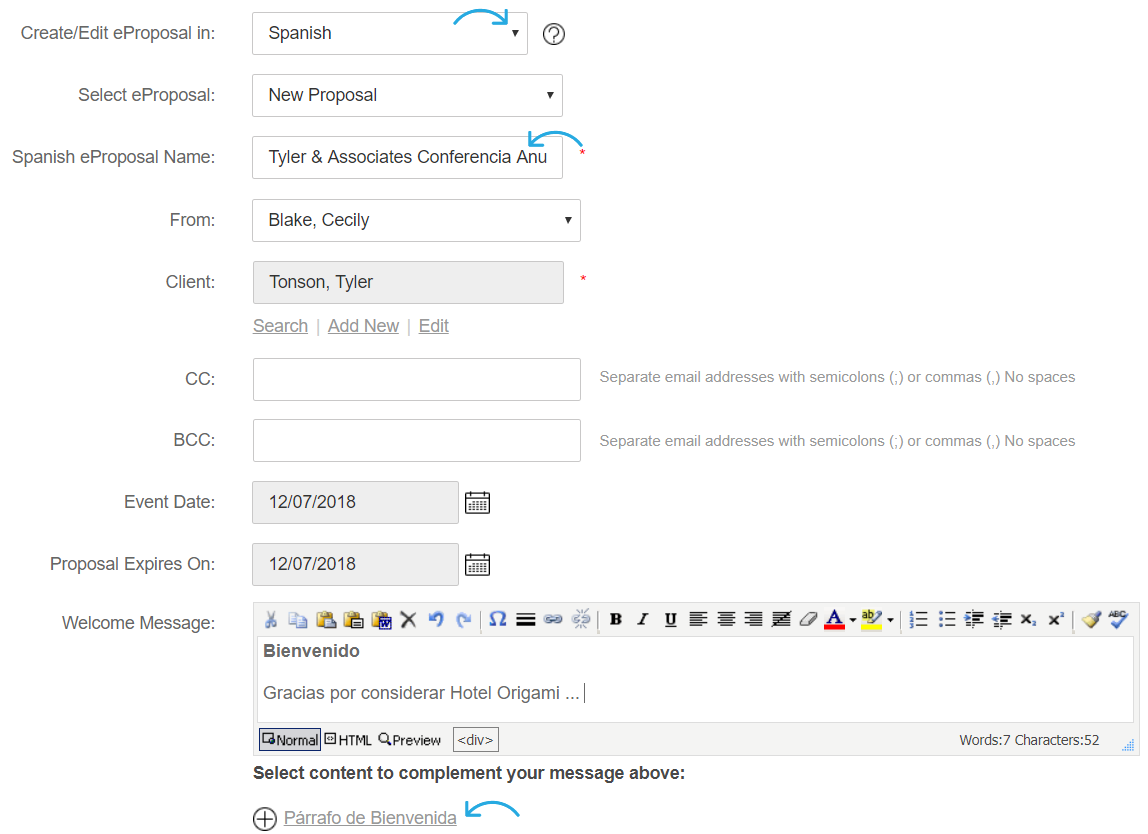 *Note
Contact your Cendyn Product Success Team to learn about enabling a second language in eProposal.
To continue learning how to create an eProposal view the articles below -