When you reach Step 5, your eProposal will open in a new tab so you can preview it.
Customize Welcome Page Images
Choose up to six images to appear in the slideshow on the Welcome Page. Drag and drop the images to arrange them in the order you wish for them to appear.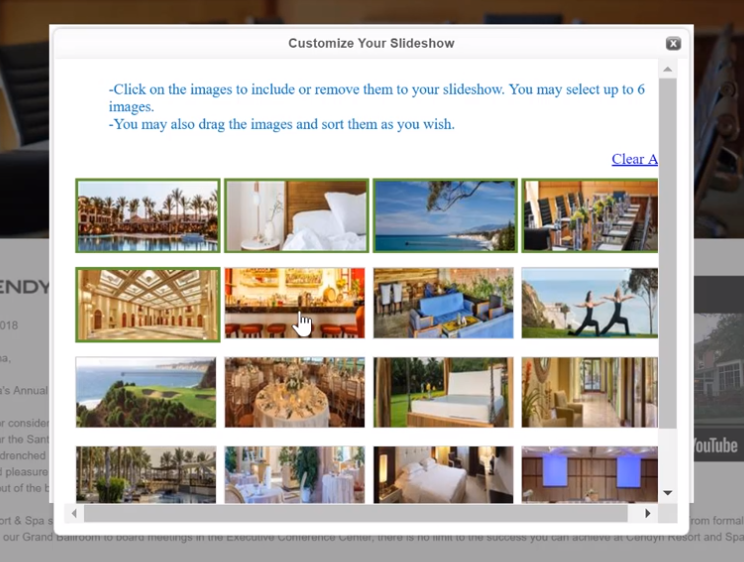 Tips
Send Cendyn 16 of your best images for your image gallery. Ideally, include meeting, social, and wedding function shots, along with recreation, accommodation and exterior shots for the best selection to cater each eProposal to your clients' interests.
Close Preview Tab
Once you are finished reviewing the eProposal, close the Preview tab. If you need to make edits, click on any previous step to make changes.
Tips
Take your time making sure your eProposal is ready before you send it. You may review it by clicking the Preview button as many times as you like prior to sending.
To continue learning how to create an eProposal view the articles below -