When an eProposal expires, its link for viewing no longer works. The expiration date set by the user in Create/Edit > eProposal > Compose - Step 1 determines when this will occur. However, you may change it at any time on the Activity log.
Select a Property
If you have access to more than one property, select a property from the drop-down menu. This step is unnecessary if you have access to only one property.

Select Activity
Select Activity from the top navigation bar.

Expiration Date
Click the calendar icon next to the current expiration date. Select a new date, which will be saved automatically. Remember, the expiration date cannot occur after the event date.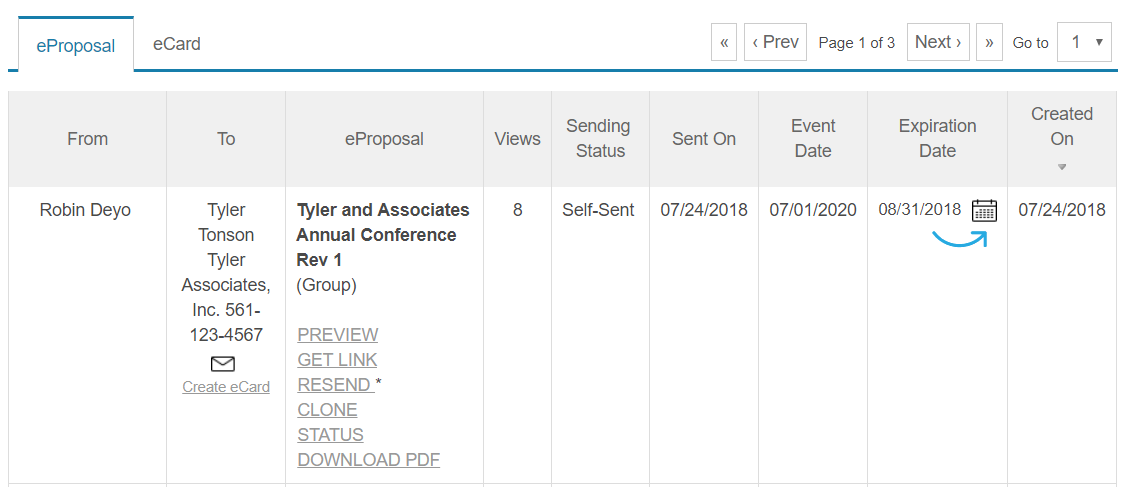 To continue learning how to create an eProposal view the articles below -