See exactly how your client will see an eProposal or eCard.
Select a Property
If you have access to more than one property, select a property from the drop-down menu. This step is unnecessary if you have access to only one property.

Select Activity
Select Activity from the top navigation bar.

Preview
Click on Preview under the eProposal/eCard name and module name.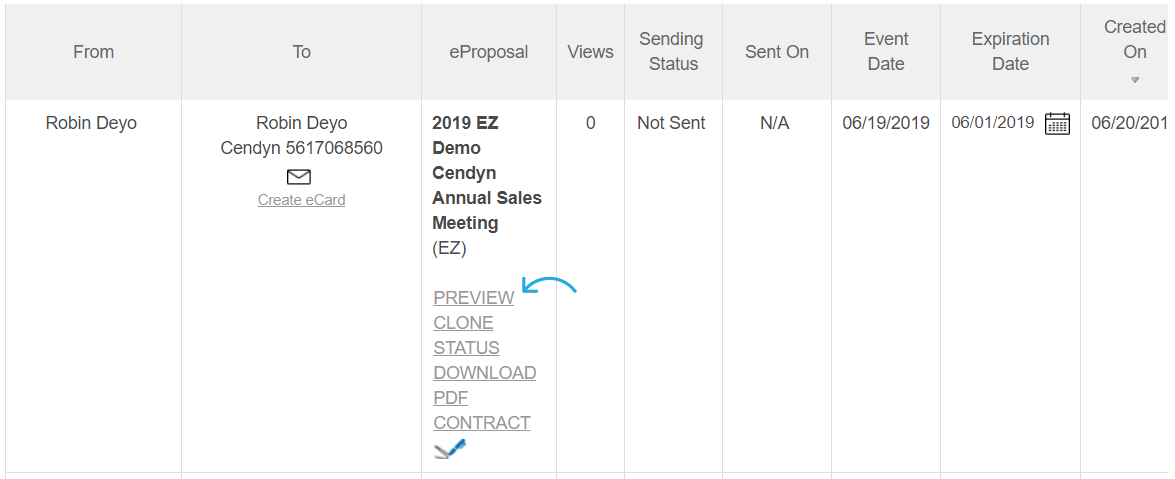 The eProposal/eCard will open in a new tab in your browser.
Tips
Click here
if your preview is not opening as expected.
Note
Some links are disabled in the eProposal preview mode, such as the Reply button. These links will be enabled for your clients once they receive the eProposal.
To continue learning how to create an eProposal view the articles below -